Appliance wars: The surge of mass produced crap coming to a shop near you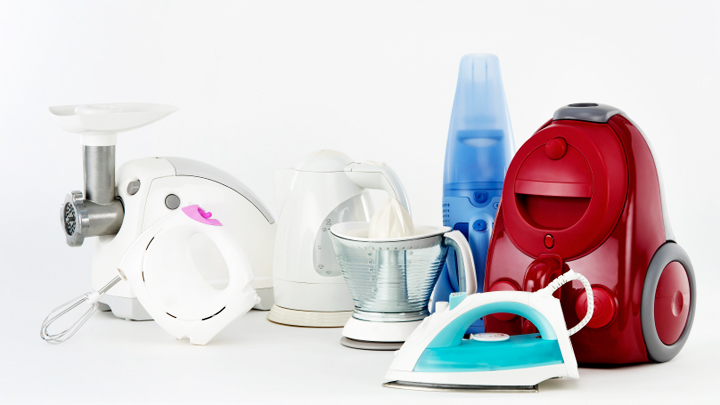 Remember when we were willing to spend the money on a quality appliance because we knew it'd last? It seems those days are long gone…
Now so many of those products we could keep for years break down much easily and it is cheaper to just replace them than repair.
This is just a rare phenomenon – it's actually called planned obsolescence and is the idea that companies make more products more cheaply in the knowledge they'll break and have repeat business. Buying a TV that lasts 15 years might sound great to customers but it is not good for company profits.
So do we really have to sacrifice quality when we go for a lower priced product? Not always, but it is usually the case. High quality products usually come with the higher price tag because companies know that their product probably won't break as easily as the cheaper version, so they need to make up for that loss of repeat custom.
Last week it was revealed by Fairfax that we're on the brink of blender wars – the ugly, plastic version of the infamous bread wars.
Ad. Article continues below.
Up until now, Harvey Norman held the crown of small appliance king but the Aussie retailer has been taken on by JB Hi-Fi and Dick Smith in recent months.
Retail consultant Brian Walker told Fairfax media Harvey Norman and The Good Guys "are going to respond on price and they're going to respond on discounting and volumes, and they're going to be very, very aggressive".
It's disturbing to think that a toaster can cost less than a loaf of bread, a vacuum can be equivalent to someone cleaning your house, and a blender can cost as much as an organic juice.
While China and their ridiculously cheap production lines are to blame, so is our culture and mindset towards the products we own.
Baby boomers can adapt this to similar thoughts are secondhand goods and heirlooms – they're a dying breed because the younger generations want the latest and greatest model every year. This is yet another example of how planned obsolescence has well and truly worked in our society. It's all just a cunning plan to make people believe they need new models, even if their own current model works just fine.
Ad. Article continues below.
The consequence on the environment is huge, not to mention on our pockets.
So what can you do to make sure you aren't get a shonky product when you see a sign for a $7.50 toaster? Just use common sense. You will probably be better off in the long run getting a toaster that is mid-range and slightly more expensive. Also, check warranty periods.
Under Australian consumer law, a product must be fit for purpose, and should last for the typical life of the product. I personally bought a toaster from Big W or Kmart in 2008 for around $30 and it has lasted 7 years with no signs of giving up. I'm glad I didn't go for the two-slice $7.50 one because by now I would have had three of them.
If your appliance fails within the warranty period, or even outside of it, contact the manufacturer and check your rights. You could be surprised how you could be covered.
And one last tip: Don't buy the latest and greatest thinking it'll improve your life or will be worth the money. More often than not we fall into old patterns and won't use new features.
Tell us, do you look for quality or price when you shop for an appliance? Does it matter? What appliances have you replaced lately?