Andrea Bochelli in duet with Ariana Grande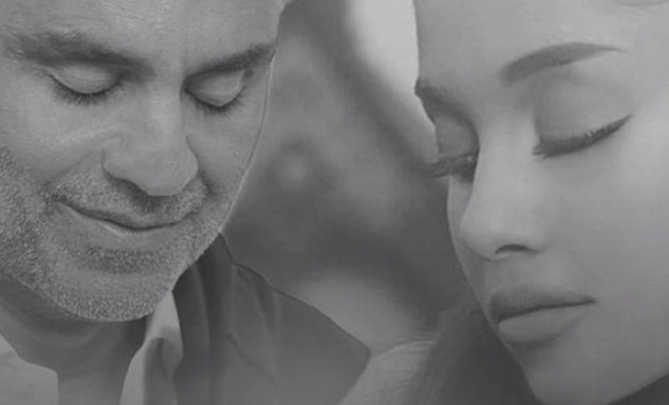 One of the worlds most famous operatic singers, Andrea Bochelli, has teamed up with popstar Ariana Grande on his new album "Cinema" which is due to be released on October 23.
Ad. Article continues below.
The song, "E Più Ti Penso" comes from the crime drama Once Upon a Time In America.  
Cinema is an album that bring Bochelli's unique voice to some of the best loved music from the movies ever composed. Released on October 23rd the album features themes from Doctor Zhivago, The Godfather, Gladiator, Breakfast at Tiffany's and many more, as well as popular songs from stage musicals, immortalised by their film versions, such as west side story and Evita.
We've got the audio of Bocelli and Grande's "E Più Ti Penso".  Enjoy!