And Australia's cheapest supermarket is....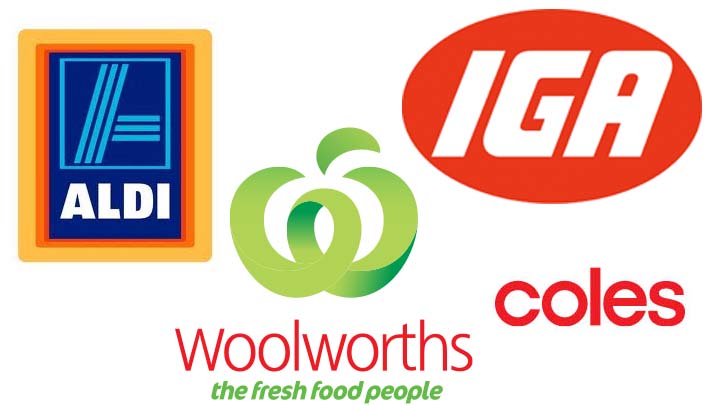 We've been through the great milk war of 2013 and the great bread war of 2014 and now, it's the battle of the cheapest supermarkets. In the green corner, we have 'cheap cheap' Woolworths; in the red corner we have 'down, down' Coles and 'how the locals like it' IGA battling it out, and in the blue corner, doing their own thing, we have ALDI.
Who will take out the title of cheapest supermarket? It seems like the winner was already written.
According to CHOICE, 75 per cent of Australians are concerned about the price of their groceries and prioritise value for money above shopping experience and food quality.
It's been 6 years since CHOICE found out which Australian supermarket was the cheapest, and ALDI won. The consumer advocacy group wanted to see if ALDI still comes out on top when compared to the other three.
And guess what? ALDI wins again.
Ad. Article continues below.
CHOICE bought a basket of typical goods such as washing powder, juice, cheese, toilet paper, cereal, snacks and tissues and ALDI's basket was far cheaper than the competitors – $87.68. At Woolworths, equivalent products cost $114.24, and $119.40 at Coles. Surprisingly, IGA was the most expensive of the lot, with the total of the products coming to 8 per cent more than Coles.
Where you live can also impact how much you pay at the supermarket. The results of the research show that generally, shoppers in the eastern states are better off, while those living in NT and WA are paying more.
So what can you do if there's no ALDI in sight? CHOICE recommends "For the biggest savings and in the absence of a nearby Aldi, shopping around for specials and choosing private label over leading brands can make a significant difference to your grocery bills".
Tell us, do you shop at ALDI? Or do you prefer Woolworths, Coles or IGA? Do you notice the price differences?