An excellent outcome on gay marriage... For Tony Abbott, anyway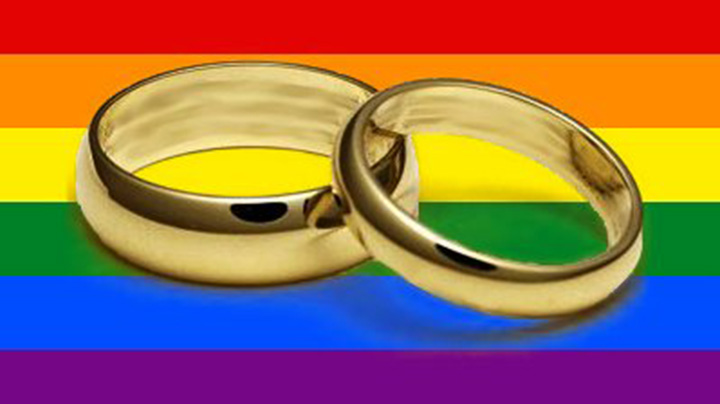 Considering everything that is happening in in world right now, you might think a matter like marriage equality would be dealt with swiftly.
But it took a marathon six-hour meeting, which wrapped up late last night, for the issue to be resolved.
In the end, coalition MPs decided against a free vote on whether same-sex couples should be allowed to marry in Australia. The decision was split 60 to 30, with the majority in favour of maintaining the coalition's position that marriage should be between a man and woman, and the remainder calling for a conscience vote.
The Prime Minister said the coalition would stick to what it promised in the 2013 election for the remainder of the current parliamentary term.
"There was strong support for the existing position … that marriage is between a man and a woman," said Mr Abbott. "The last thing you should do is dud the people who voted for you."
Ad. Article continues below.
My Abbott emphasised that the position would hold until the end of the government's term, and then could be reassessed.
"We don't want to say there can't ever be change on this matter."
He also opened the door for a plebiscite or constitutional referendum.
"And what that will mean is that the focus of debate on this particular subject will no longer be members of parliament but … the Australian people as a whole," Mr Abbott said
This is a good outcome for the Prime Minster, who was caught between the rock of hardline party conservatives upon whom he depends for support, and the hard place of leading a nation that overwhelmingly supports the change.
Ad. Article continues below.
However, the ABC reports this morning that Liberal MPs are shocked by how the Prime Minister handled the whole affair, describing it as "ramshackle".
For those in the party who support change, the decision resolves nothing. And even supporters of traditional marriage said the Prime Minister's handling of the day's events was "messy". One senior Liberal described it as "madness".
"I have never seen anything as mad as this," the senior Liberal said. "They were literally making it up as they went along."
Liberal MP Warren Entsch, who introduced the cross-party bill to allow same-sex marriage, admitted to Sky News is was doomed to fail.
[polldaddy poll=9021627]
What do you think of the outcome? Do you welcome a referendum?