An easy way to get candle wax out of the holder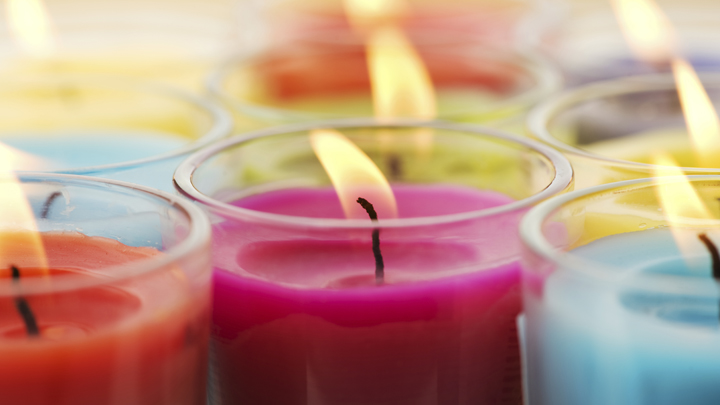 How many candles do you own that have melted down into their holders which makes it impossible to light without burning yourself? Candles are a lovely way to set the mood for dinner or make the house smell yummy.
We have a fun spring activity to recycle your candles into a new full one.
What you need:
Old candles
Candle wicks (cost around $4)
Method:
Ad. Article continues below.
First place the glass candleholder in the freezer for a few hours. Once it is frozen the wax will shrink and pop right out the holder.
Place all the wax into a small bowl (tip: make sure the different waxes will compliment each others scent). Then put the bowl in a pot of boiling water. It should take about 5 minutes for the candle to turn into a liquid.
In the glass holder place the candle wick and wrap it around a popsicle stick or pencil. Place the pencil over glass holder so wick hangs down and will not fall over.
Pour melted wax into the glass candle holder till fill. You can fill as many holders as the wax allows. Let the wax cool completely.
Cut the wick to appropriate length. Now you can light and enjoy your new candle.
Will you try this trick? Do you have another DIY method to recycle candles?