An alarming number of Aussie women don't feel safe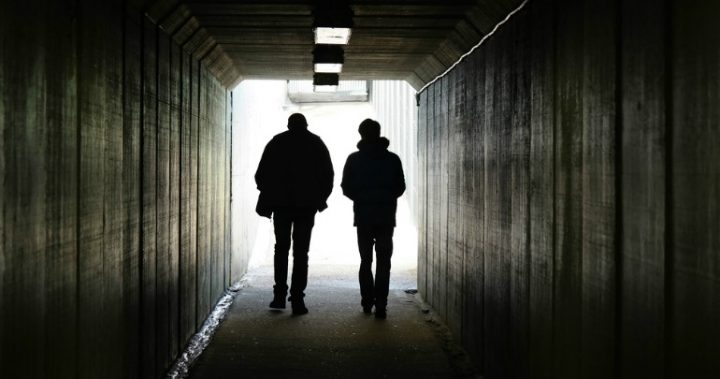 While Australia prides itself on a laid back and friendly attitude, it turns out most Aussie women don't feel safe enough to walk outside at night on their own.
A new report by the Community Council of Australia found that one in two women don't feel safe walking alone at night. How did this happen?
While there has always been violence and crime, especially against women, stories about horrific acts against women over the past few years seem to have made many of us feel unsafe when we're out and about in our own communities.
Traumatising cases, like the ones against Jill Meagher, Sophie Collombet and Prabha Kumar, have lead many women to become fearful about their safety.
These women were all attacked at random as they walked through their neighbourhood at night and their lives taken from them by a total stranger. It's these kind of attacks that make other women feel vulnerable and hyper aware of the fact that as a sex many of us are physically weaker than a lot of men.
Ad. Article continues below.
If a women is attacked, her chances of escaping unharmed are a lot lower simply because she doesn't have the physical strength to fight off her predator.
So what's being done about this? Is it okay that we live in a country where the majority of women feel unsafe walking at night?
Last year, the government announced it was committing $12 million to a trial for new technology aimed at keeping women safe, such as GPS trackers for domestic violence perpetrators.
As it stands, only one project has been approved and it cost just $180,000. Social Services Minister Christian Porter told parliament on Tuesday more projects will be announced soon, but he didn't allude to what they would be and how much they would cost, effectively leaving women no better off than they are now.
With so much talk about women's issues these days it seems surprising there isn't more urgency behind this program. When nearly half the population doesn't feel safe, it seems like an issue politicians should be taking seriously and placing higher on the agenda.
Ad. Article continues below.
Earlier this week, Minister for Women Michaelia Cash received backlash after pulling out of a major meeting with state counterparts. The meeting was meant to discuss domestic violence leave for workers who are abused at home and need time off to recover.
Victorian industrial relations minister Natalie Hutchins said Ms Cash's decision to bail on the meeting was "either extreme arrogance or extraordinary laziness".
"There are substantial issues that need to be addressed at the national level – particularly ensuring family violence leave becomes part of the national employment standards," she told The Guardian Australia.
After this kind of inaction from the Government, many have been left asking: if this is the kind of attitude we are getting from the top, how can we expect anything to change?
Australia has some outstanding advocates for women who stand up against violence and abuse against all, but their voices are being suffocated by statistics.
Ad. Article continues below.
One in three Aussie women have experienced physical violence, while one in five have suffered through sexual abuse.
While abuse against men is definitely an issue too, (one in two men have experienced physical violence – at the hands of men and women, while one in 22 men have experienced sexual violence) statistics show the overwhelming majority over abuse is against women.
So how can we fix this issue and make sure Australian women can feel safe enough to have the simple liberty of walking outside at night without fearing for their life? It's a question we need to answer as a nation sooner rather thank later.
Do you feel safe walking outside at night on your own? Do you think we need to do more to stop violence against women and men, too?