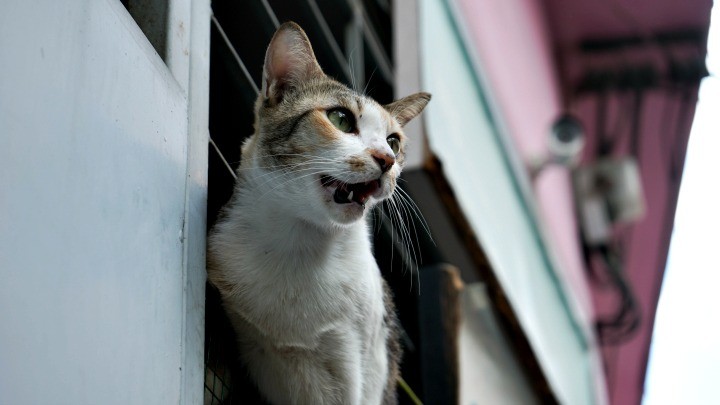 How's this for a cheeky feline? A cat in New Zealand has stolen dozens of men's underwear from around her local suburb.
Brigit, a six-year-old Tonkinese cat, has stolen countless socks, jocks and boxers in just six months. She has a penchant for theft, even having stolen sports goods and toys in the past.
Her owner, Sarah Nathan, now has so many foreign pairs of underwear that she has taken to social media to help find their rightful owners.
"Now it's getting silly. This is Brigit's haul from the last two months. Every morning we wake up to more", Ms Nathan wrote on Facebook. "Someone must be missing this stuff".
Ms Nathan has even left a letter in her neighbours' letterboxes asking for the underwear owners to claim their garments, without success.
"It's an absolute obsession. A night does not go by without (Brigit) bringing things home", Ms Nathan told media in New Zealand.
Brigit only steals cleaned mens underwear from neighbouring clotheslines. "It's all men's. It's really, really weird. She's got really specific taste".
How naughty! Do you have a cheeky pet? Has your cat or dog ever stolen anything?
#Offbeat: Cat 'burglar' steals men's underpants in #NewZealand You've got to believe this: http://bit.ly/1R9lvbV Pictures: Sarah Nathan/Facebook

Posted by Khaleej Times on Sunday, March 20, 2016
Comments