Amazing research shows why life really starts at 60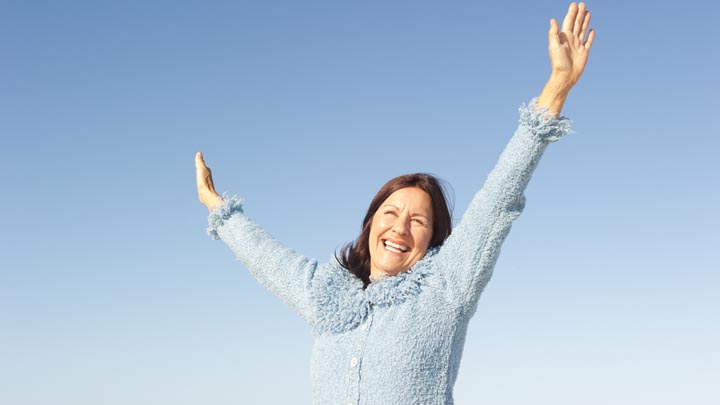 We here at Starts at 60 already knew life starts again at 60, but now there's research to prove it! Years ago, middle age or the second half of your life began in your late 30s and early 40s, but now as we're getting older and staying healthy, middle age is now between 60 and 70!
A new survey by Cigna Insurance Services of 2,000 adults found that 50 to 64-year-olds are getting happier with age, and those in their 60s have the same outlook and prospects as a 40-year-old in the 1930s.
Baby boomers are more active than ever, living their best life and really getting out there because they know it's not too late, unlike in the 1950s and 60s when turning 60 was considered a good run, i.e. it was all over.
With that said, a quarter of the survey respondents said they lie about their age, though not necessarily for a bad reason – they simply feel younger.
US psychologist Walter B Pitkin, coined the phrase 'Life Begins at 40' but now we know life really begins at 60.
Ad. Article continues below.
When asked at what point people become 'old', the average response was 68.01 years. Do you remember when people in their 50s were considered elderly? (Sometimes they still are!)
More than six in 10 people over-65s say they have enjoyed life more since passing the age of 50, while more than half (51 per cent) feel that older people are unfairly treated by businesses.
One in three over 65s feel discriminated against for being old despite not feeling old.
"Conceit and prejudice surrounding ageing need to be consigned to the dustbin. This is a generation that views maturity as empowering, and retirement as liberating.
Ad. Article continues below.
"People are refusing to be defined by a number that ticks up as each birthday goes by. Older people are happier, more confident and more adventurous than ever before", he said.
Hear, hear!
Do you agree with this survey? Did life start at 60 for you?