All the dirt on gardening: Fruit trees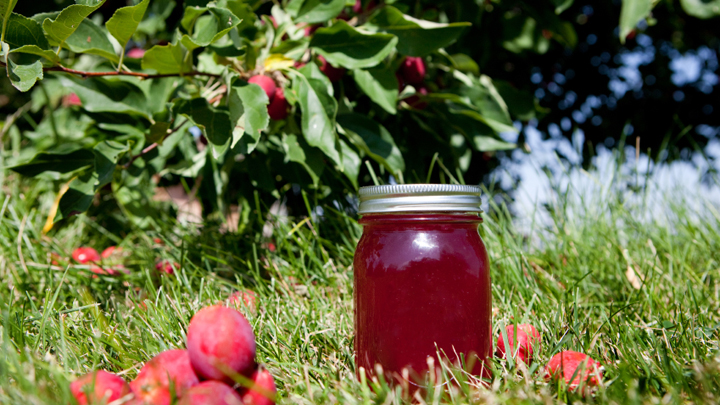 If you are anything like me you will not have oodles of time to garden. Life has become so busy and the garden suffers as a result. Or maybe you travel frequently and so can't put in vegies or flowers as you know you will return to a dead brown, rather than the lush green and colourful garden you want.
Of course I have an answer – shrubs and trees.
Once established they don't need to be watered frequently. In this blog I will concentrate on fruit trees as I have plenty in my garden. I got used to my husband saying "not another bloody fruit tree, where the hell are you going to plant that?" as I tried to sneak them into the yard. It seemed that the more I bought, the more he chopped down. Mind you they were ones that just didn't work, didn't bear fruit or bore fruit we didn't eat, that he chopped down. That man and his axe – I could sense the trees shaking as he walked past. He also really goes to town with the pruning. What started as a tree often ends up like a stick. So over the years I have managed to get a collection of fruit trees that we use.
Citrus does very well here. Almost 18 years ago we moved from southern Sydney to the Illawarra. We dug out an orange tree and brought it with us. It is still going strong and bears so well. There is also a mandarin tree that bears 30-40 kgs of fruit a year and a lemon tree. I don't do much to them. The water from the dogs bucket gets thrown on them each day. If I remember, I put some manure around them after fruiting. I used to run water from the rainwater tank onto them, but forgot to turn it off so often and emptied the tank only to find my poor tree in a muddy swamp. As citrus can be susceptible to collar rot I haven't done that for over a year. If we have a really dry summer I will give them a drink once again. I had to ask the man to cut off one of the mandarin tree branches the other day. The weight of the fruit had split it. Luckily he didn't go too crazy with the pruning saw this time.
Ad. Article continues below.
It is a pity that the mandarins and oranges are ready at the same time. What do you do with 30kgs of mandarins and 50-60kgs of oranges? Lots get given away and taken to the local community garden. I hate waste so have just finished cooking 40 jars of mandarin marmalade. There is more than we can eat in 10 years so I've kept some and the rest have gone to the community garden for their stall. I now have to find some more jars to make some orange marmalade.
Citrus trees are a wonderful addition to a garden. If space is minimal there are dwarf varieties that you can grow in pots. The perfume of their blossom is beautiful and you know that you haven't used any poison on them or waxed the skins to make them last longer.
Below is the recipe I use for the mandarin marmalade. It is good as the jam never fails to set.
Mandarin Marmalade
1 ½ kgs of mandarins

2 lemons

Sugar

2.4 litres water
Method
Wash and thinly slice mandarins and lemons and put seeds in a small bowl

Put the mandarins and lemons into a large bowl. Cover seeds with about 200mls of water and pour the rest of the water onto the fruit. Leave overnight.

Next day strain the water from the seeds into the fruit.

Pour this into a large pan. Bring to the boil and simmer for approx. 1 ½ hours or until the mixture has reduced by about ½.

Remove from heat and measure the mixture. The sugar/fruit mixture should be the same, so if you have 3 kgs of fruit you need 3 kgs of sugar. Heat the sugar (I do it in small batches in the microwave for about a minute per batch).

Bring the fruit back to the boil and add the warmed sugar, stirring.

Once it has thickened so that it does not run when put on a cold saucer, bottle into sterilised jars.