All good deeds come with great rewards... even in London!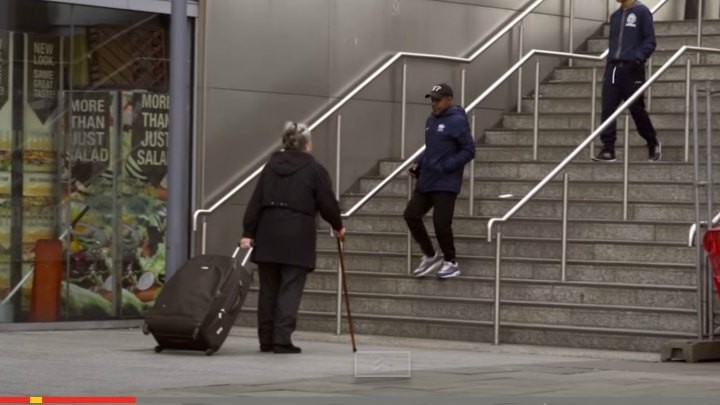 Having lived in London for a spell and having carted many a heavy bag up stairs by myself during rush hour, I scoffed a little at the title of this short film: Art Londoner's Horrible (a kindness experiment). 
But in two minutes, the filmmakers have turned my memories around, and instead of being jostled on the Tube, ignored in shops and restaurants, and stepped around when I lost the contents of my handbag, I recalled the kinder side of Londoners.
The time a stranger gave me a travel card because they weren't going to use it again that day, the bus driver who waited until he saw me safely into my building in the dark, times when politeness wasn't akin to aloofness in busy, busy London town.
Action Productions, which created the film, told Mashable, "We wanted to make a film that encouraged kindness because we feel these small acts give everyone a little lift during the day."
"It's not only great for those who receive the helping hand, but the person who does the kind act always leaves with a smile on their face too. It's win-win for everybody!"
Ad. Article continues below.
So watch and see what happens when people take two seconds out of their day to help a stranger. It will make your day!
Have you been to London? Do you think of Londoners as being kind or "horrible"?