After 11 years of waiting, woman finds out she will be a grandma for the first time!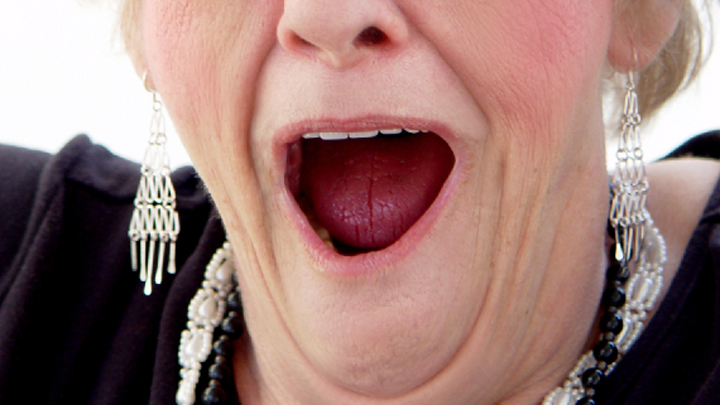 Any grandparent will remember that beautiful moment when we found out we were having a new grandchild. It's an exhilarating moment that makes you squeal with delight and cry.
But there are some of us who have been by the side of our daughter or daughter-in-law who has struggled to get pregnant for years. We've been there through the disappointment, the tears, the promising news and then ulimately, the very very sad news. So many of us have been there.
One lady who had been waiting to be a grandmother just as much as her daughter had been waiting to be a mum was Cathy Hutcheon.
Her daughter Nicola, 38, had been trying for a baby for 11 years and sadly, Cathy's other daughters also had been unsuccessful.
So you can imagine the shock and delight when Nicola announced to her mother that she was pregnant.
Ad. Article continues below.
The life-changing moment was recorded on film and clearly, Cathy wanted everyone to know!
"I'm on Cloud Nine. After the video I ran out and shouted: 'I'm Cathy Hutcheon and I'm going to be a gran'. I've only just got my voice back from screaming," Cathy told the Daily Record,
As far as we were concerned Nicola couldn't have weans. Just the week before I was saying I thought I would never be a grandmother…I just feel like screaming it to the world. I'm so excited'.
After years of IVF treatment, Nicola conceived naturally – what a beautiful story.
We wish Nicola and her hubby all the best and there's no doubt he or she will be spoiled rotten by the entire family, especially their over-the-moon Nana.
Watch the video below and warning, it contains lots of screaming and crying!
Tell us, were you this excited when you were told you had a new grandchild on the way?