"Accountant of Auschwitz" sentenced for 300,000 deaths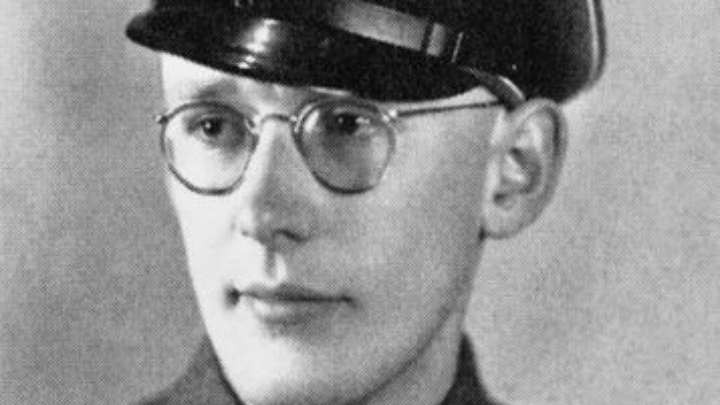 On the one hand he was a bean counter just doing his job. But on the other, he helped run the most brutal of workplaces: a Nazi death camp.
Oskar Groening, who became known as the "Accountant of Auschwitz", was convicted on Wednesday for being an accessory to the murder of 300,000 Jews during his time as an SS sergeant during the Holocaust.
The 94-year-old confessed to feeling "moral guilt" about his role, however a Canadian Holocaust survivor questioned the sincerity and depth of this emotion.
Max Eisen was 15 years old when he was sent to Auschwitz in 1944. His mother, sister, and two brothers were all killed in the gas chambers.
Now 86, Mr Eisen said he did not sense that Groening felt any remorse.
Ad. Article continues below.
"We were hoping he would say that he felt guilty, but there was not a single bit of emotion," Eisen said. "This man bought this Nazi supremacist ideology and he lives it to this very day."
One of Groening's duties at Auschwitz was to collect any valuables from the incoming jews. He would slash toothpaste tubes, rip shoulder pads of clothing and crumble any food the victims carried before they came into the camp.
Anything of any value he found was sent to Berlin to fund the war effort.
Mr Eisen testified at Groening's trial and, even though 70 years had passed, the experience was gruelling.
"It was a shock to see him —to see an SS man was not a very pleasant situation for us," he told Canadian TV.
Ad. Article continues below.
In Groening's defence, his lawyers argued that his role as a bookkeeper meant he wasn't directly involved in the genocide that took place at Auschwitz, however German judge Franz Kompisch said Groening helped the camp to run smoothly. He willingly took a job in a system that was "inhumane and all bur unbearable for the human psyche."
"You didn't want to stand on the sidelines," Justice Kompisch told Groening. "You wanted to be there."
Groening was sentenced to four years in prison, which may seem woefully inadequate considering the crimes of his past. Due to his age, it is unlikely he will actually serve any jail time.
Nevertheless, survivors were happy with the outcome.
"He's been found guilty, so for me, that is a tremendous achievement," said Hedy Bohm, 87, who was a teenager when she was sent to the death camp with thousands of other Jews.
Ad. Article continues below.
More than 170,000 people have been investigated for Nazi war crimes and around 6,000 have been convicted. Only a handful of them have served time in prison.
More than one million people died at Auschwitz between 1940 and 1945.
Do you think justice has been served in this case?