A son's emotional message for his mother takes social media by storm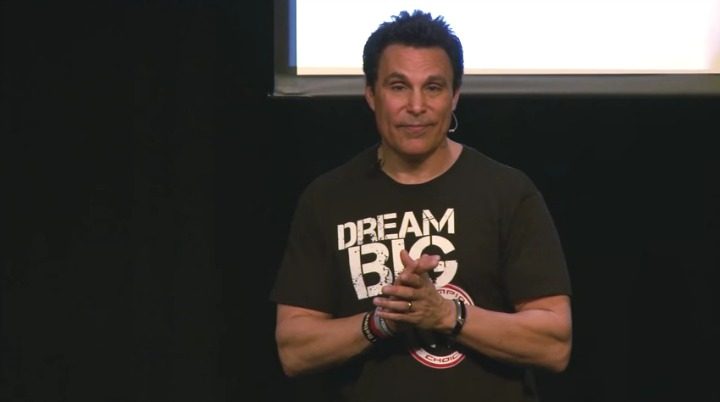 A moving talk given by a former athlete about his relationship with his mother has reduced a roomful of school students to tears – and it's gone viral around the world at the same time.
Marc Mero was talking to the children about life and the importance of friends and family when he started to tell them the story about his own mother, imploring them to never take their parents for granted.
He told them about how when he was a teenager, he used to find his mother annoying and would go out at all hours of the night and ignore her when he got home.
He said he fell in with a bad crowd and began drinking and taking drugs, all the while rejecting his mother who just wanted to take care of him.
While most baby boomers can relate to having teenagers who want nothing to do with them, Marc's story really hit home with the kids when he told them about the day he realised he'd wasted his chance to show his mother he really cared.
Ad. Article continues below.
The children were reduced to tears as Marc told them that he received a call one day when he was overseas for a competition saying his mother had passed away.
Visibly upset and moved by his emotional story, the children quietly crying with some comforting their nearby friends.
Marc's core message is: don't take your parents for granted, because they could be gone in the blink of an eye.
"It's not what's in your pocket that matters; it is what's in your heart that truly matters," he says.
The video has been viewed over 1 million times and no wonder! There are so many stories out there about children – young and old – who don't really understand who appreciate how much their parents love them until it's too late.
Ad. Article continues below.
If the video brings a tear to your eye, give it a share! It's such an important message.
Do your children appreciate everything you do for them? Did you have a good relationship with your parents?