A revealing look at the highs and lows of the bikini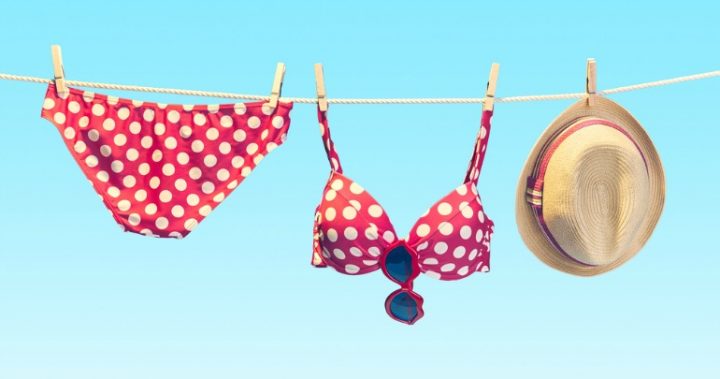 Today marks the day, back in 1946 that the bikini was 'invented'.
While there are earlier records of two-piece swimwear it was French engineer Louis Réard who introduced the modern bikini, modeled by Micheline Bernardini. He took the name for his controversial design from the Bikini Atoll, where post-war testing on the atomic bomb was happening.
Ever since then the bikini has almost been the cause of a few wars, with much of the public, and some religious groups, calling it 'scandalous'. There certainly were a few wars going on in private homes over the years, with parents telling their teenage daughters they were not to wear 'that' in public. Nothing much has changed there.
Read more: Is the itsy-bitsy, teeny-weeny bikini finally dead?
The tiny two-piece not only graced the beaches and local swimming pools they soon appeared on the covers of magazines, and became memorable moments in movies. Amazing, really, for such a small amount of fabric.
Ad. Article continues below.
From the itsy-bitsy, teeny-weeny yellow polka-dot bikini through to the modern day barely-there brigade, the bikini has seen many changes over the years.
Read more: Christie Brinkley smoulders in bikini photoshoot with daughters.
Do you remember wearing anything like these?
Ad. Article continues below.
Ad. Article continues below.
And who could forget the famous bikini babes? Bond girls, anyone?
Ad. Article continues below.
Even the bond bikinis have had their share in the fame.
Of course, one bikini that gets a 10 out of 10 has to be the one Bo Derek wore.
What did you dare to wear?