A popular flea treatment has been making cats sick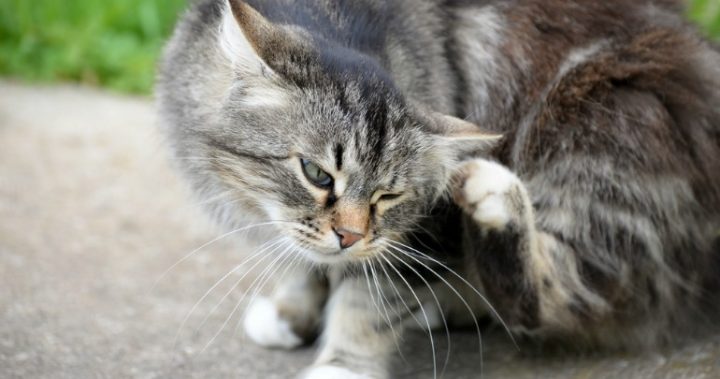 A popular flea treatment is being removed from sale after reports it has made cats sick, and in some cases even killed beloved pets. 
Exelpet Fleaban insecticide is going to be removed from sale in the coming weeks after pet owners around the country claimed the product poisoned their cats. Cats were reportedly left frothing at the mouth and suffering tremors, with some apparently even dying. 
The product contains pyrethrin, which is a natural ­insecticide derived from chyrsan-themum cinerariaefolium or the Dalmatian Daisy.
It can be used on dogs and cats, however is known to be toxic to cats in large doses. 
One upset cat owner posted a warning to Facebook after she was forced to rush her beloved pets to the vet after treating them with the product. 
Ad. Article continues below.
"After following the vague directions one of my cats instantly started frothing at the mouth," Murray wrote in the post. 
"Turns out this contains a chemical which is toxic to cats.. pyrethrins…. Luckily we got to the vets quickly where they were sedated and bathed to remove the product.
"The vets told me this ingredient can cause brain damage, seizures and death."
Murray is angry that the product is legal and being stocked on supermarket shelves, and wants to warn cat owners against using it. 
Ad. Article continues below.
Read more: Cat food Best Feline Friend recalled around Australia
The Product Review website has dozens of complaints from cat owners claiming their cats were poisoned, with several claiming their cats died.
A representative from Exelpet told the Daily Telegraph that it was investigating the complaints and the product would be taken off shelves in the coming weeks. 
"We're of course concerned by the reaction that some cats have had. We're actively reviewing these cases to find out what has happened. It will be ­removed from supermarket shelves over the coming weeks," she said.
Have you ever used this product on your cat?