A look back at the comedy classic 'Annie Hall'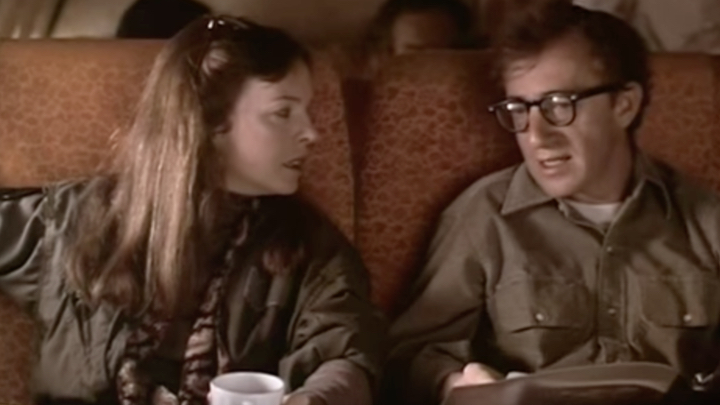 Woody Allen's classic film Annie Hall is one of those films that really can't be contained to one article. There could be a series, a thesis, a documentary, and a full panel of expert's discussion about it and you would still only scratch the surface.
Ad. Article continues below.
On the surface, it's a film about love and two people who aren't very good at it. Woody Allen plays comedian Alvy. Alvy is early career Woody as the jokes that Alvy performs are Woody's from his short-lived stand-up career. The titular Annie is played wonderfully by Diane Keaton in a role that made her a certifiable star.
Many believe that the movie is based on the real-life relationship that Diane and Woody had. The biggest piece of evidence is that Diane's real surname is Hall. While there are a lot of similarities with Woody and Diane's real romance, it's based on his relationship with folk singer Judy Henske. There are more similarities with Judy as she is a singer and originally from Chippewa Falls just like Annie.
The film has been used as the basis for how to write a comedy film since its release, though surprisingly it's one of Woody's least favourite films. It was also the film debut for the wonderful Sigourney Weaver. She plays Alvy's date in the third act of the movie.
The talent was something not missing from this movie at all as it includes three Academy Award winners in Woody, Diane, and Christopher Walken, but it also includes three Oscar nominees in Carol Kane, Paul Simon, and Sigourney.
Winning the Golden Globe and Acadamy Awards for Best Actress, as well as the Acadamy Award for Best Picture, Best Director, and Best Script, it was also voted into Premiere's "50 Greatest Comedies of All Time".
What is your favourite part of Annie Hall? What is your favourite Woody Allen film?