A letter to someone I think about every day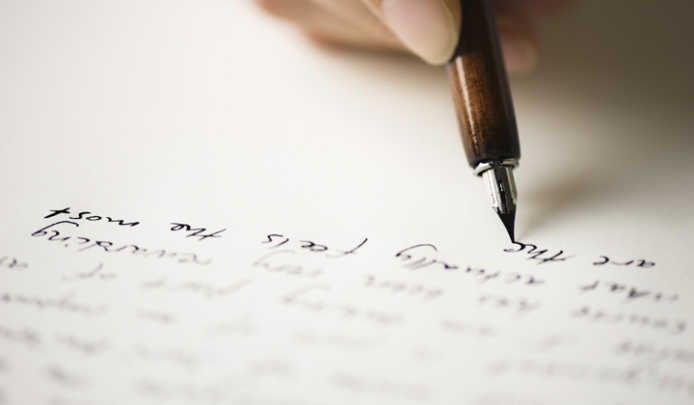 Dear sweet child of mine,
I miss you and think about you every day. I wonder what you're doing now and how your life turned out. I want you to know that I didn't want you to be adopted out, but I had to give you away. I was not a fit mother at 17, according to our country. I want to keep you and hold you in my arms.
When I found out I was pregnant, it was a shock – I'll admit that. I didn't plan to have a baby so young but as soon as I knew there was a little baby growing inside me, I was filled with joy. I had an older boyfriend at the time, a family friend. He was 21 but we were in love, my sweet child. Your mum and dad loved you so much, but your grandparents did not.
As soon as your grandparents found out about the baby, they called your dad's parents and told them 'what he had done'. He was told never to see me again but we did every time we could, in secret. My mum said it was best if we saw a specialist as in those days, if you were under 21, you were still under your parents' supervision and they had a right to override your consent. The doctor just shook his head and told me that young girls were just babies themselves and that I would have a normal life again soon. Mum and Dad decided that it was going to be better if I gave you away. I could not be consoled and I cried for weeks just thinking of having to give you up.
Still, your daddy and I were so excited to feel you kicking and would stay up late in wonderment. It was a love like no other.
Ad. Article continues below.
I try not to think of the horrible day that you were taken from me – I barely got to see your face or touch you before the nurse took you away. The nurse was kind considering what she was made to do and she told me that you looked like me. I still don't know if you're happy but I hope that you are.
I went on to have 3 more children and your dad and I stayed together…he really was the one for me. We celebrate your birthday every year by lighting a candle…you'd be 45 this year. Maybe one day I will find out where you are and what you are doing. Maybe I won't. But please know that me and so many others had our babies taken from us and that was never what we wanted. Being adopted doesn't mean you were discarded, it just means society was cruel at the time you were born. You were so loved and so treasured.
With all my love,
Your mummy.
Were you a victim of forced adoption? Or perhaps you were adopted? Share your stories and thoughts with us.