A kangaroo running loose on Staten Island...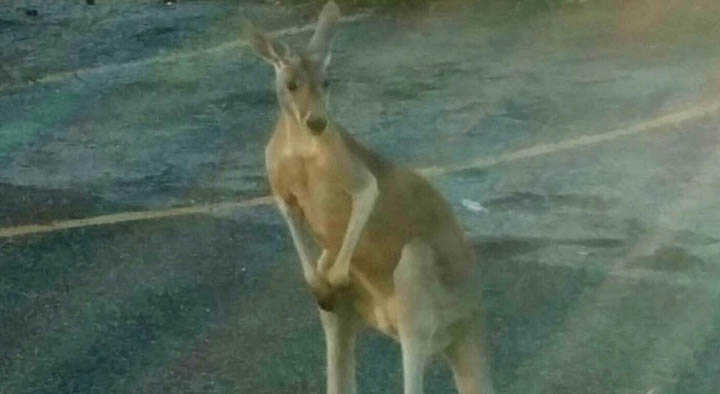 In the funniest video we've seen in a while, a kangaroo, being kept as a pet on Staten Island escaped and became headline news overnight, hopping around on the streets of Staten Island.  Americans are flummoxed by the creature which was reported to police and the ASPSA.  The animal, named Buster has everyone talking across all the news channels.
Ad. Article continues below.
"The little marsupial was wandering near Alb's Auto Repair Shop on Travis Ave. about 8 a.m. before it ducked into a driveway", bystander and auto shop owner Urim Osmani said to one news service.
"It was jumping around, enjoying the freedom and the fun," Osmani, 34, said. "We didn't know what it was. We thought it was a deer. When it came closer, we saw it was a kangaroo. We thought it disappeared from a zoo or something."
Buster is over a metre tall, and was eventually caught in a neighbours backyard with a 6 foot fence making it difficult for him to escape. Gawker's report says his owner, lives in Upstate New York, but was visiting a friend on Victory Blvd. on Staten Island, when Buster broke free.  Goodness knows how he got there, or why he was there… How funny!