A fair go: Abbott wants to reward us for working harder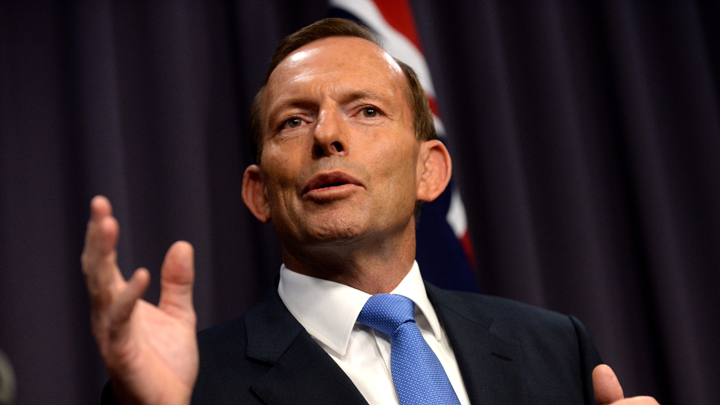 Tony Abbott has promised to help hard-working Australians with a tax system that encourages workers to "have a go".
According to the Sydney Morning Herald, the Prime Minister claims too many Australians were being "discouraged from working more, earning more and investing more".
These "have-a-go" income tax cuts, which Mr. Abbott has suggested will be revealed in more detail shortly, promises to address an income tax system that is currently putting "a handbrake on economic growth".
"We want to help hard-working Australians. It's in our DNA".
Mr. Abbott stated that, unless something changed, around 300,000 Australians will soon move into the second-highest tax bracket.
Ad. Article continues below.
"And in 10 years, without tax reform, almost half of all taxpayers will be in the top two tax brackets, a jump from 27 per cent to 43 per cent".
"Australia needs a tax system that rewards hard work and sends a simple message: 'Have a go!' We will be laying out more details on our plan for Australia's tax system over the coming months."
However, politics being politics, the announcement isn't without its sceptics. Shadow Treasurer Chris Brown dismissed the plan as "all talk", questioning how this change will be funded.
Mr. Brown said these cuts were "exactly what was promised prior to the 2013 election".
Treasurer Joe Hockey has previously been making a case for tax relief. However, Abbott's comments take this further with the suggestion that his government will give concrete details of this plan by early next year.
Ad. Article continues below.
"Lower taxes, less regulation, higher productivity, that's what we are on about every single day and that obviously is Joe's overwhelming focus", said Mr. Abbott.
With Abbott falling behind in the national polls, this promise could be a crucial lynchpin in the next election.
"We will have more to say about keeping taxes low in the lead-up to the election, but bracket creep is a problem and that is why Joe was absolutely right to put it on the agenda".
Do you feel you've been given a fair go? Are you optimistic about the promised tax cuts? And what changes would you like to see to ensure hard-working Australians are rewarded?