A bittersweet marriage equality story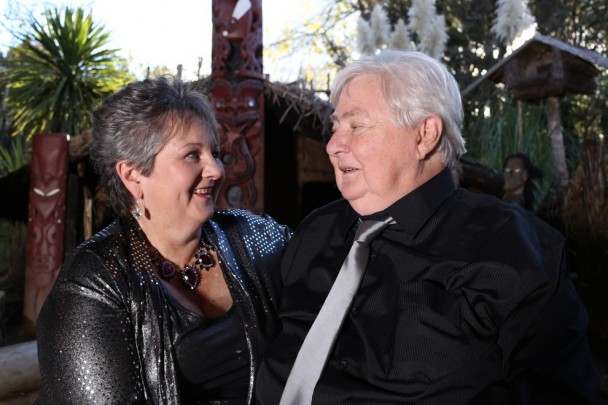 Marriage equality is all the rage… just not in Australia sadly for this couple. So, with the support of loved ones and gay marriage equality they have hopped across the ocean to New Zealand to fulfil a dying wish.
Sandra Yates, 57, and Lee Bransden, 75, have known each other for three decades and have been in a relationship together for eight years.  Bransden is facing the final weight of lung disease, the fight against which has left the couple broke and having to sell their possessions to contemplate funeral expenses in the future. So Australian Marriage Equality group stepped in and launched a crowd funding project to be able to afford to send them to New Zealand to be marriage, fulfilling a longtime wish of both.  Donations amounting to over $11,000 poured in and their wedding dreams have been fulfilled.
On this, a momentous day for marriage equality in Ireland, it seems important to discuss the journey of same sex couples in love from outcast to being a well-supported part of the society we live in. Enjoy the pictures below.
Their crowd funding wall on Gofund.me contained the following text:
Sandra Yates and Lee Bransden want to marry before it is too late.
Ad. Article continues below.
Lee has a terminal illness and has been given just weeks to live. Because Australia doesn't allow marriage equality the best option for them to legally marry is to travel to New Zealand. But Lee and Sandra are both on pensions and can't afford the trip.
Friends and supporters of Lee and Sandra are seeking $6500 to cover the costs of Lee and Sandra's wedding. Your donation will go towards flights, accommodation and costs associated with the marriage ceremony.
Lee and Sandra have been companions for 30 years, ever since Sandra volunteered to pick apples on an orchid Lee managed.
"Lee thought it was pretty cheeky of me to say I knew all about apples because I was from Tasmania", Sandra recalls. "We got along really well from the moment we met."
But Sandra was married with young children so she and Lee remained just good friends.
Ad. Article continues below.
Their beautiful wedding took place over a week ago in Mitai Maori Village in New Zealand. The couple spoke to Buzzfeed about their event:
"We've had a lot of bad luck, we've had a lot of hard times".
"It's been absolutely generous in every way, whether that's verbally, or contributing to our cause, to our needs, to our wishes, to our dreams," Sandra said.
"To make Lee's life happier, to give her something more to live for. I just can't thank everybody enough".
"It's been the most wonderful day of my life. I am married to the most wonderful woman," said Lee. "This should have happened in Australia".
Ad. Article continues below.
"Why is Australia so behind the world in this respect?" asked Sandra. "We are supposed to be a leading-edge country. We really are not that advanced".
Are you in favour of marriage equality in Australia?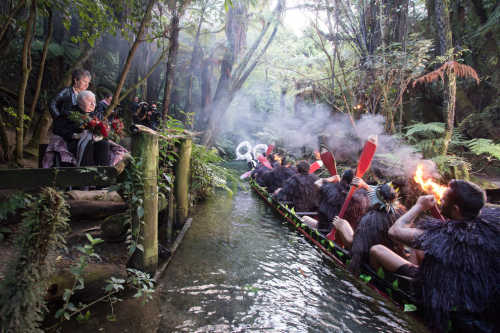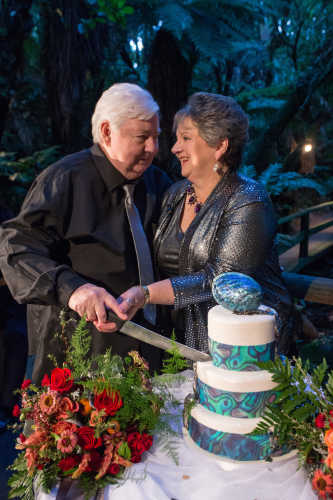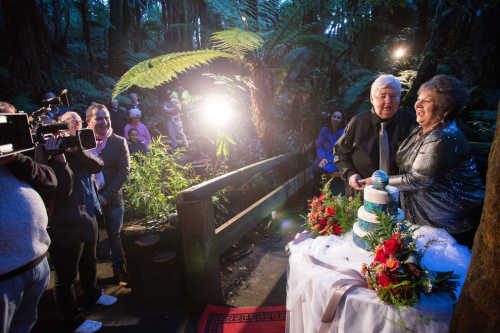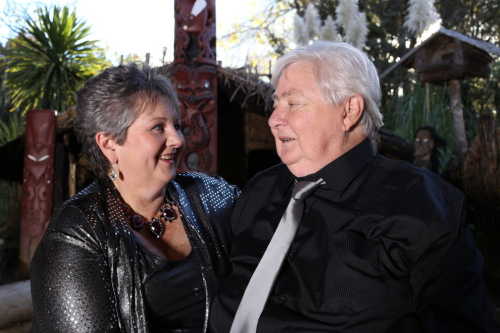 images: Bill Hedges/Gotya Photography