A 100th birthday letter for a very special Centenarian!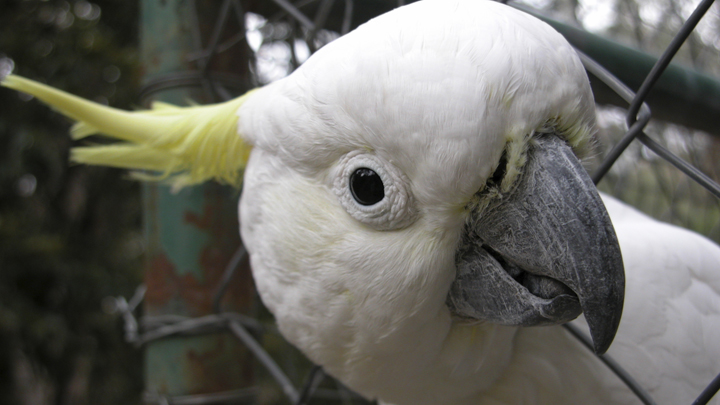 The Queen has sent a 100th birthday letter to a very special Centenarian over the weekend. Not it's not an Australian man or woman, it's an Aussie bird! Fred the cockatoo, to be exact.
Fred is a sulphur-crested cockatoo who has just celebrated his 100th birthday at the Bonorong Wildlife Sanctuary in Tasmania and a letter was sent to him from Her Majesty herself.
He is a one-of-a-kind bird as most cockatoos only live to about 40 in the wild or 70 in captivity. He is said to have be born around the beginning of WWI and has been in captivity since.
Fred drew quite a crowd at the sanctuary as children dressed up and enjoyed face painting and a sausage sizzle for his birthday celebrations.
The elderly bird is a ladies man and, despite his perfect health, he prefers to stay in the safety of his enclosure. Greg Irons, Director of Bonorong Wildlife Sanctuary, said that Fred "doesn't do a lot of flying, still dances, sings and talks a lot. He behaves like a two-year-old".
Ad. Article continues below.
Pets are for life and sometimes even beyond as Fred has shown: he outlived his owner, who donated him to the sanctuary in her will.
Did you have a pet that lived well beyond its life expectancy? Tell us about it here!