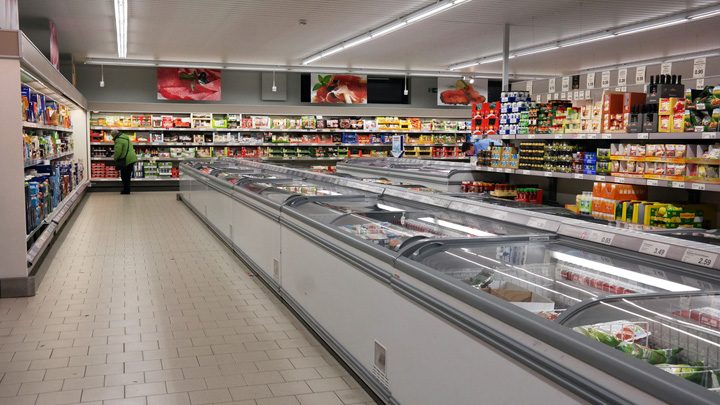 When Aldi first came on the supermarket scene over 10 years ago, it was a complete change from what we were used to. Where were the plastic bags? Why is there only one brand of everything? And what's going on with the weekly specials?
Germany's Aldi has become incredibly popular in Australia as shoppers turn their back on traditional supermarkets in exchange for a cheaper, no-frills option. But do we really know Aldi?
There are some secrets of Aldi everyone who goes there regularly needs to know!
1. Their store layout is deliberate
Aldi's store layout is not like Woolworths or Coles at all. The aisles are too distinct or high, and the special items are the only thing that seems to change.
According to the New Daily, by placing such products in the centre of its stores, customers are encouraged to weave their way through aisles of other items that might tempt them along the way.
And instead of putting fresh produce at the entrance as most of its rivals do, Aldi stocks the first aisle with pantry items like canned food and other pre-packaged goods so that the heaviest items go in the bottom of the trolley. It's smart thinking – how many times have your bananas or celery been squashed?
2. They're so quick at the register due to a number of things
Unlike Woolies or Coles, there are no self-serve checkouts at Aldi, nor do the staff stand up. They sit down and quickly scan everything so you can put it in your trolley and pack yourself on the packing bench. How can they do this so quickly? Well, there are multiple bar codes on every product so that when the cashier scans the item, they scan it the first time! There's around 5 barcodes on every product.
3. Boxes are multi-functional
Aldi is all about cost cutting so they can keep prices low, which is why items are still in their boxes. A bonus is if you've forgotten a shopping bag, you can find an empty box on the shelf and carry your groceries in that.
4. The double back guarantee
Aldi offers a double back guarantee meaning if you don't like an item, you can bring it back, get it replaced AND get your money back!
5. They don't have a lot of staff in each store
Not only does this mean you'll see more familiar faces, it means staffing keeps costs down for you. Each store has only three-five people working at once.
6. Store Brands vs Name Brands
Many of Aldi's store brand items are actually name brand items with a different label!
7. They reduce their customer service costs
You won't find the phone number for your local store anywhere or even a service/returns counter in-store as Aldi doesn't have an employee dedicated to answering the phone. They also don't have loyalty cards or use coupons, another tactic to keep costs down.
8. ALDImobile exists
That's right, you can get an ALDImobile plan. According to the website, ALDImobile allows Australian ALDI customers to take advantage of a 'smarter mobile service'. ALDImobile is a high quality service with low call rates and flexible options.
9. Rival LIDL is on its way to Australia
Another German-owned supermarket LIDL is on its way to our shores to act as a direct competitor to Aldi. And Lidl is no small company – it's the fourth largest retailer in the world and raked in $100 billion per year.
Lidl will sell a range of goods and services including paints, laundry and cleaning ­liquids, tools, cooking equipment, alcohol, stationery, furniture and camping equipment, household utensils, clothing, coffee, pastry and jams as well as meat, dairy, fruit and vegetable products, plus premium brands – which Aldi does not presently offer.
Tell us, do you love shopping at Aldi?
Comments