8 things you should pack on your cruise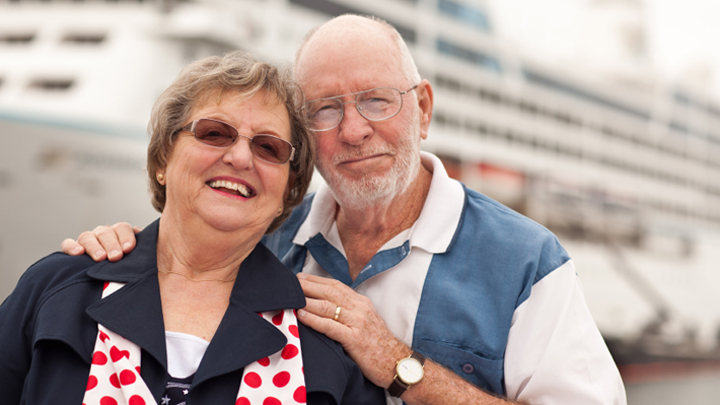 Packing for a cruise isn't like packing for a usual holiday – you need to be prepared for a variety of occasions and once you're onboard, it can be difficult to pick up missed items. Here are our picks for essential items to pack on your next cruise.
1. Appropriate clothing
More than just your everyday outfits, most cruise lines have dress standards onboard as well. Avoid getting caught unaware by checking out the website for your cruise before you depart. If you're unsure about a particular requirement, call the company and ask them to fully explain their policy.
Ad. Article continues below.
2. Pegs and wire coat hangers
There's nothing worse than going to wear an item of clothing, only to discover that it's due for a wash. Arrive prepared by packing a few wire coat hangers to hang up your garments after a hasty wash – throwing in a handful of pegs will always be a good idea too.
3. Fold up backpack
When packing for your cruise, it's easy to forget about backpacks and other bags if you're not taking them as carry on. Don't forget to throw in a versatile backpack for day stops (bonus points if it folds up neatly inside your main luggage).
Ad. Article continues below.
4. Sunscreen
Whether you're outside on the deck or soaking up rays on a tropical beach, sunscreen is an absolutely necessity for cruise travel. Otherwise, you could be stung with a high price on board.
5. Insect repellant
Ad. Article continues below.
As with sunscreen, any outside activity (especially at night) will require a few spritzes of insect repellant. Even if you don't expect to be swarmed by mosquitos, it's always best to be prepared.
6. Rain ponchos
Packing an umbrella can take up a great deal of your much needed luggage space. Don't resolve to deal with the wet, and throw in a plastic poncho for surprise rainfall. Most are made out of a cheap material that can be thrown away after use, and fold into tiny packages.
Ad. Article continues below.
7. Power board
An absolute must for technology lovers, power boards will allow you to charge all of your gadgets at once º no more fighting over the power socket. After our last cruise post, a few of our readers let us know that some cruises don't allow these on board – so check with company policy first!
8. Thongs/slip on footwear
You don't want to be forced to wear your best shoes on board, so packing a pair of thongs is always a great idea.
What are your cruise essentials? Have you ever been caught mid-cruise without one of your necessities?