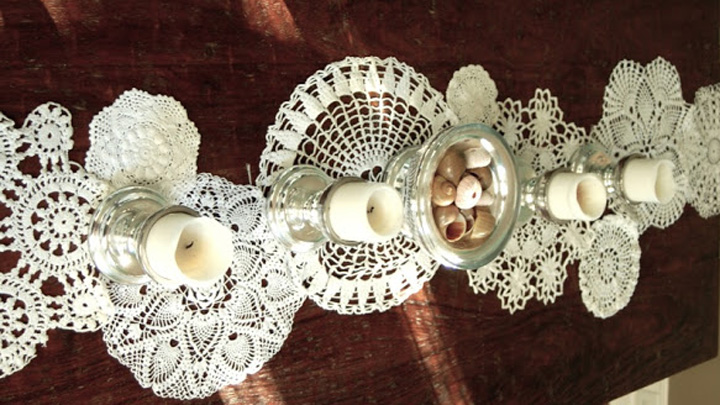 With Christmas just around the corner, now is the time we start thinking about the table on the day and where everyone will be sitting.
Another consideration is the table setting, and often it can be one of the most expensive parts of the celebration – though it doesn't have to be.
You can make a beautiful centrepiece or decoration at home for the fraction of the store-bought, and they look great.
Here's 8 of our favourite ideas:
1. Glass jar centrepiece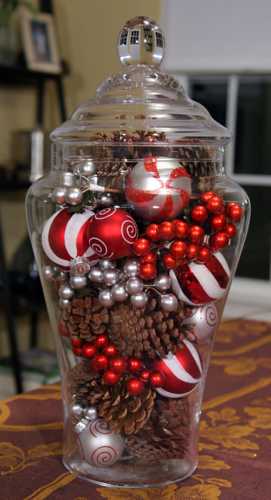 This beautiful centrepiece is just a suggestion, as you can fill it with anything you like. All you need is a glass lolly jar, some pine cones, baubles and maybe even some fairy lights or other little decorations, and you have a lovely DIY creation.
2. Santa suit cutlery holders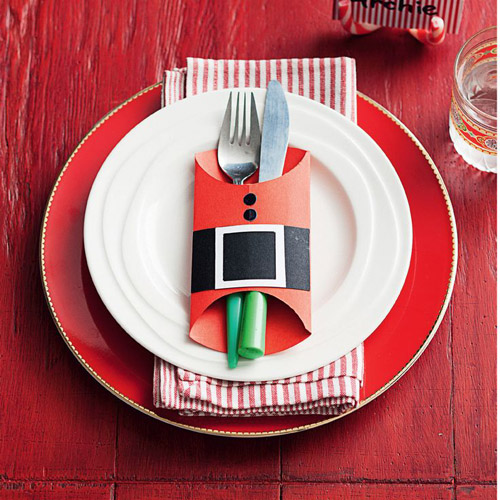 Serve up some Christmas joy with these very cute cutlery holders. They're easy and cheap to make, but add a nice touch to a plain setting.
Template here
via Woolworths
3. Lighted burlap garland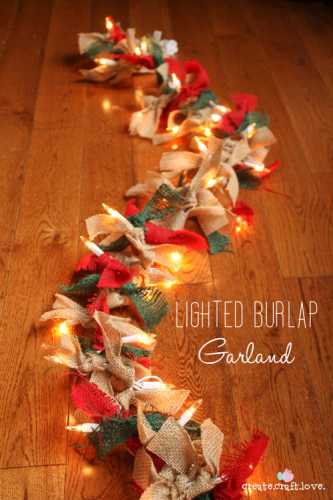 Forget a table runner this year – this lighted garland is just the touch you need to have a memorable Christmas dinner.
What you need:
Burlap ribbon in three colours
Mini fairy lights
Scissors
What to do:
Cut the burlap into 5cm pieces, then cut again down the middle for a thinner strip.
Start tying those burlap strips around the wire, alternating colours
Place on the table!
4. Gold rock candle centrepiece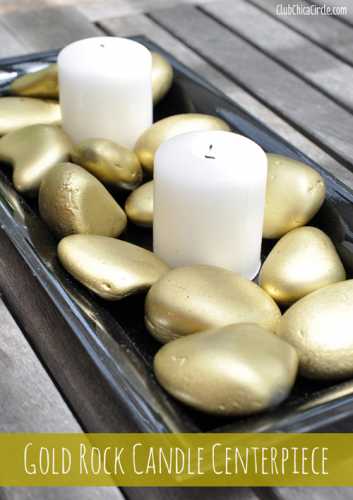 What you need:
large pebbles/rocks
gold spray paint
white candles
long plate
What to do:
Spray paint the rocks with the gold spray paint.
When rocks are dry, place around candles to create a pretty centrepiece.
5. Bauble tree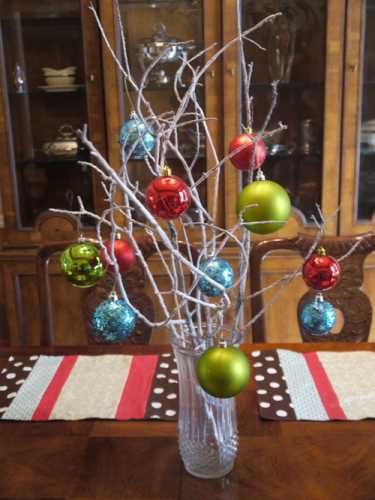 Simply grab a vase and fill with twigs and sticks from the yard. Add left over baubles and voila! A beautiful, effortless piece. For something a bit fancier, you could spray paint the twigs black, white or gold.
via Pinterest
6. Glitter tree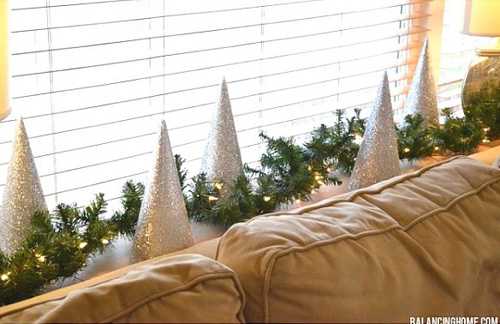 These glitter trees are so simple but look expensive on a table or around your home on Christmas day.
What you need:
Clear plastic cones or styrofoam
Spray glue or craft paste
Glitter
What to do:
Simply spray or apply the glue on your cone and roll in glitter.
Let dry and then arrange with some tinsel.
via Balancing Home
7. Santa hat chair covers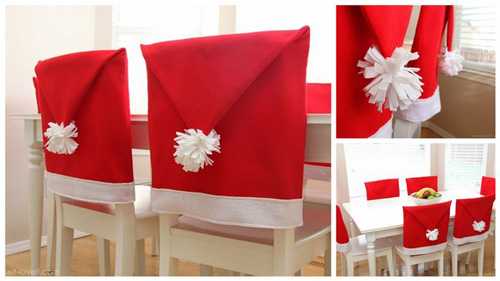 Dress your dining room up for the holiday season with these festive Santa Hat chair covers!
What you need:
Red fabric (amount needed is dependent on your chair size)
White fabric (amount needed is dependent on your chair size)
Iron
Sewing machine
White felt (35-40 strips)
Upholstery thread
Hot glue gun
What to do:
See instructions here via Diply
8. Doily table runner
This doily table runner will be a talking point yet your guests won't know just how easy it was to make!
What you need:
doilies of all sizes
string or thread
What to do:
Lay out your largest doilies first
Fill in with smaller doilies.
Overlap the edges of the big and small doilies so that the small ones aren't always on top.
Attach the doilies together using string or thread and double knotting – this will be easy to just cut off if you want to use your doilies again for something else.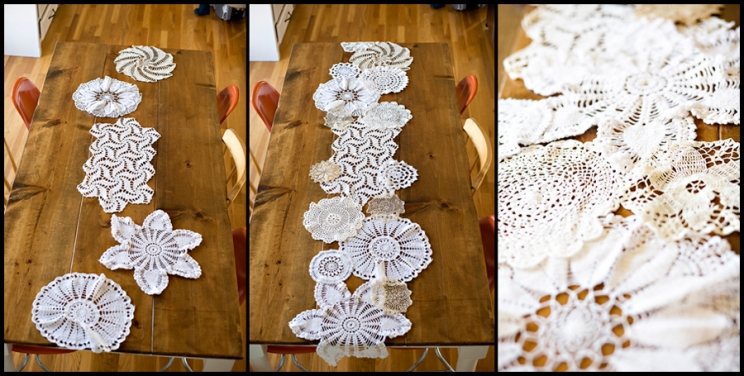 Share your thoughts below.
Comments