8 reasons to have a divorce party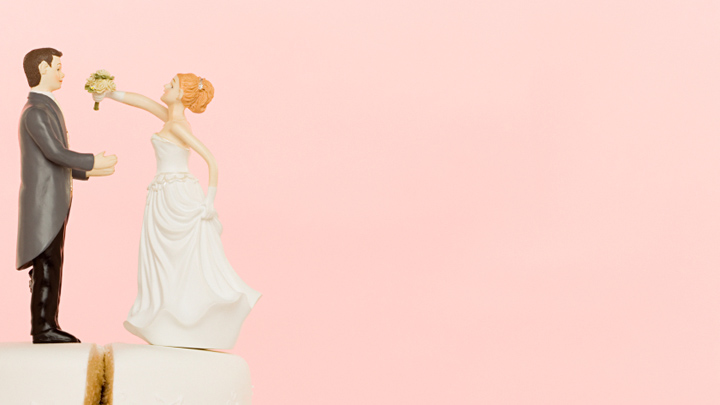 When we got married, most of us couldn't have been happier. We had a big celebration with all of our friends and families and were delighted. We were joining together as one!
Turn the clock forward however many years and quite a lot of us have divorced. But what if you could celebrate your divorce? Would you?
Divorce parties have become a bit of a craze in the last few years with more and more newly-separated wives and husbands throwing a bash to celebrate their new freedom. Some even do it with their ex!
So here's 8 reasons you should do it if your divorce is just around the corner, or even if you want to do a belated one:
Ad. Article continues below.
1. It'll be closure
After a lengthy divorce process, it can be really cathartic to let off some steam. You might choose to invite your 'dearly unloved' or might choose to set up a dart board with their face on it. The choice is yours! If the divorce was amicable, the party can be a chance to really let your hair down and be thankful for what was and what lies ahead.
2. It's fun
The best part about a divorce party is that it's quite unconventional and you can almost guarantee your other friends won't have had one. It shows that you are embracing this new chapter in your life and want positivity and happiness from here on out.
Ad. Article continues below.
3. You can find out who will stick by you
Divorces can be messy, even without a big family involved. Throwing a divorce party shows that those who attend and support you, regardless of relationship to you, are the ones you need in your life.
4. Mark the end of a painful union
Ad. Article continues below.
If your relationship came to a very sad and painful end, then a divorce party could lift your spirits. You should feel relief and satisfaction knowing that the date of your party is the date you will start your new life.
5. Vent, cry, laugh, yell with friends and family
You don't have to slander your ex, but some much needed venting could be just what the doctor ordered.
Ad. Article continues below.
6. Announce new marital status
Hey, you're single! You should embrace it and feel good. The divorce party can be your reintroduction to the world of dating.
7. Burn it!
We don't condone this but if you really don't like your ex or you want to be done with everything to do with him/her, burn it! Burning the marriage certificate, letters, and even a list of what you won't miss with really give you a chance to be done with once and for all. It symbolises letting go.
Ad. Article continues below.
8. Cake!
Any excuse'll do for some cake! Get yourself a big one and tuck in with your friends.
Tell us, would you ever consider a divorce party?