8 jobs we did that are disappearing faster than ever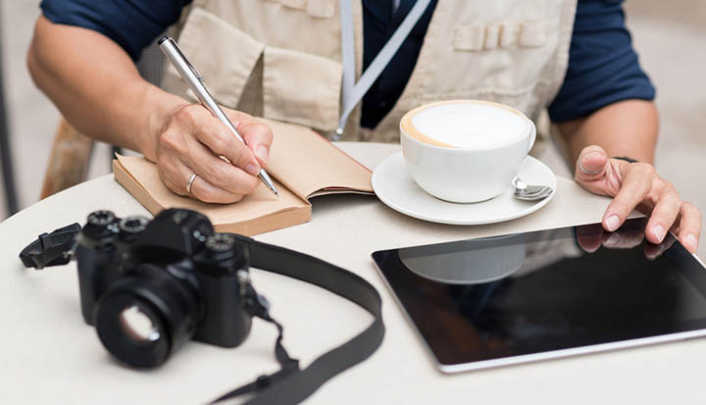 Funny to think how much careers have changed since the old days.  Remember telephone operators, typing pool ladies, service station attendants?  All of these seem like distant memories don't they. And now it seems there is a new wave of jobs in decline with today's changing world.
There's a new survey out in the US identifying the 200 occupations in the world that are changing significantly, and the ones in decline are certainly the most interesting.  The survey shows a world that is rapidly evolving and a whole lot of jobs we used to do that are, quite frankly, just disappearing.  The CareerCast survey has identified the "worst jobs" of 2015, and the highlights from the list of careers we see in similar decline in Australia are…
1.  Newspaper Reporter:  "Readership has steadily moved from print publications, whether they be newspapers or magazines, in favour of online outlets. The resulting decline in advertising revenue has left newspapers — and thus, newspaper reporters — feeling the pinch."  Salaries are definitely on the decline and satisfaction is simply unavailable in many newspapers today.  It is a far cry from the era where the newsroom was one of the most glamorous and exciting places to work in the world.
2.  Timber worker/Lumberjack: With the death of print, so comes a challenging career for lumberjacks who are seeing the logging industry become very volatile.   "Employment is tied to need in construction and publishing, two sectors that suffered significant declines in the last 5-10 years."
3.  Military:   Becoming enlisted military personnel means facing danger and high stress. There is no doubt it as a primary career path is less desirable than it has been.
Ad. Article continues below.
4.  Chef: It might look glamorous on TV cooking shows, but the actual job of a chef is becoming less and less appealing it seems.  "Working as a cook is hot figuratively from the high stress of meeting patrons' demands quickly, and literally. Of course, it can also be cool — trips to the icy storage freezer are sometimes the only break a cook gets from the sweltering heat of the kitchen."
5.  Broadcaster:  Media is changing, rapidly, and with it, stresses are being placed on broadcast careers to be metrically driven and content is being shared across larger and larger networks making jobs more and more scarce.  "A competitive marketplace has been made only more so in recent years, with outlets opting for syndicated broadcast content.  For those who are able to find full-time work in broadcasting, success requires a high threshold for stress."
6.  Photojournalist: A previously crucial part of the media industry, the photo journalist is a passion-career these days now everyone carries a mobile phone with a camera and the ability to share those images.  "The profession faces many of the same challenges as newspaper reporters, thanks to the decline of print outlets. Meanwhile, online publications contract out to syndicating services rather than hire full-time photojournalists."
7.  Taxi Driver: It seems no one really wants to be a taxi driver anymore, and with the rise of ride-sharing apps like Uber, the reasons are fewer and fewer to become one.  They're high stress jobs, where you have to deal with drunks, rude people and violence regularly and the upside in pay simply isn't there.
8.  Mail Carrier: Who sends mail anymore anyway I hear you ask.  As we get more and more comfortable with email, social media and the Internet, mail simply goes away.  This is the career with the worst ten year growth outlook in the report.
Ad. Article continues below.
The same report listed the jobs that were most endangered with a ratio of how the career was expected to grow in the next ten years:
• Mail carrier: minus 28 per cent
• Meter reader: minus 19 per cent
• Farmer: minus 19 per cent
• Newspaper reporter: minus 13 per cent
Ad. Article continues below.
• Jeweller: minus 10 per cent
• Logging worker: minus 9 per cent
• Flight attendant: minus 7 per cent
• Drill-press operator: minus 6 per cent
• Insurance underwriter: minus 6 per cent
Ad. Article continues below.
• Seamstress/tailor: minus 4 per cent
Have you had one of these jobs?