8 alternative uses for flour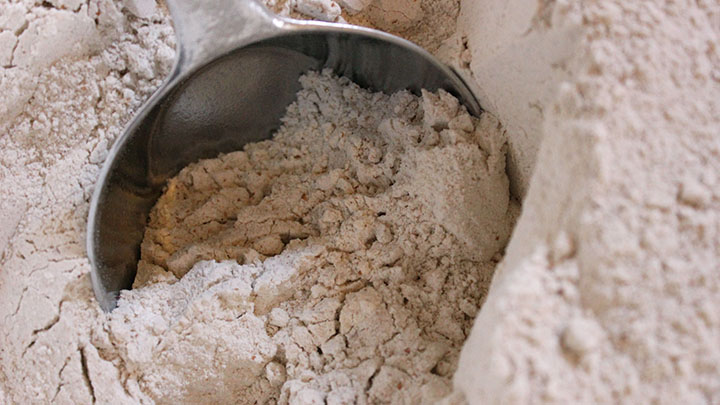 Flour is not just great for cooking but it can be used for arts and crafts too.
Make use of your piles of flour at home and get creative.
Below are the top 8 tips for using flour:
1. Natural fabric softener
Add water to flour and create a paste and brush or spray it on your clothing. It gives a certain amount of waterproofing to the fabric and helps to resist dirt. In addition, you can also make a shallow bath out of a suitable cardboard box with polythene and soak the fabric in the box.
Ad. Article continues below.
2. Make play dough
Play dough can be great fun for the grandchildren because it is relatively easy to make and lasts a lot longer than the store bought stuff! All you need to make the play dough is 2 cups of flour and 2 cups of warm water, 1 cup salt and 2 tablespoons of vegetable oil. To have more fun, add food colouring. If you want to store your play dough, use an airtight container or plastic bag and pop it in the fridge.
3. Dry shampoo
Ad. Article continues below.
Is your hair greasy? Do you need an instant touch up, but you don't have time? Use plain old flour; it is great as a dry shampoo that can spruce up your roots and hair. Sprinkle the flour on your roots, and in a few seconds it will soak up the oil. Once your done, dust away the flour and you are good to go!
4. Brass or copper cleaner
Touch up your pots and pans. Combine equal parts of flour, salt and white vinegar. Apply this mixture to your brass or copper with a sponge and let it dry. After, rinse your brass or copper with warm water and buff it with a dry cloth.
Ad. Article continues below.
5. Deter ants
Use flour to scare your ants away in your garden. By putting flour around a plant it will stop the ants.
6. Refresh your deck of cards
Are your cards getting sticky or are becoming more and more dirty as you use them? Spruce up your deck of cards by dropping all your cards into 1/4 cup of flour. The flour will soak up all the oils and dirt from year of finger-touching and greasy snacks.
Ad. Article continues below.
7. Home-made spray glue
This is great to have around for a non-toxic adhesive. Don't use it as a strong glue however use it for arts and crafts. Visit the source below for more instructions on how to make it your glue.
8. Make paper mache
Ad. Article continues below.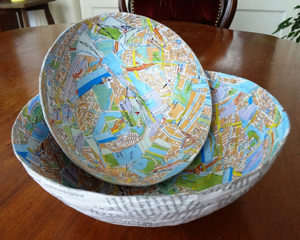 I remember doing this one in primary school! This project is a little bit more advanced than primary school. Instead of your standard balloon globe, try making a gorgeous bowl using left over paper. Find out how to make this beautiful creation here.
Have you used these tips before? What else can you use flour for? Tell us your tips below!