7 wise ways to cut your grocery bill in half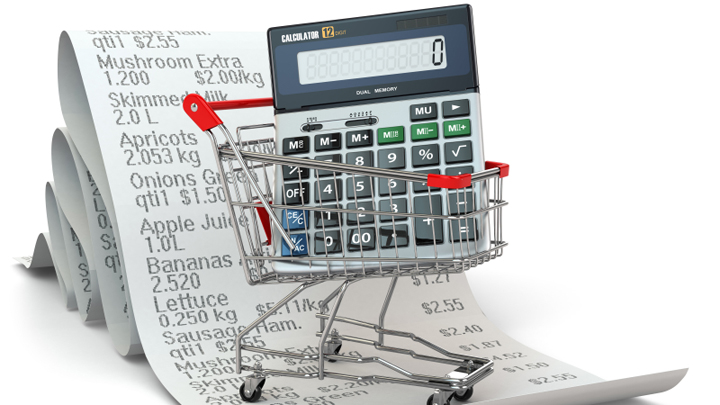 Grocery shopping is a necessary evil and sometimes it can be hard to hand over the cash when you know how much you've spent. Most of us over 60s are savvy shoppers but could you be grocery shopping in an even more savvy way?
Here's the best tips we found for how to slash your weekly spend at the supermarket. What are your tips?
1. Plan a menu
It might sound silly but it can be a great idea to write down what you plan to eat for breakfast, lunch and dinner for seven nights, and that way you can work out a list from that.
Ad. Article continues below.
2. Coupons
Even the most wealthy shoppers use coupons to save money, so there's definitely no shame in taking along coupons. Check coupon discount websites like ShopaDocket, OzBargain and Groupon before you go out, as well as the websites for the supermarkets you will be visiting.
3. Clearance items
Ad. Article continues below.
There's gold in supermarkets – you just have to find it. Take a look in each meat display and look out for any reduced stickers, as well as the bakery, frozen and dairy sections. Often a supermarket will have a designated section for discounted stock and remember, you can always freeze items from the discount bin, or return it if it is off – you're entitled to a refund even if it was reduced.
4. Leftovers
Our generation loved leftovers and making the most of everything we had so keep on the tradition by making enough for the next day's lunch. It'll save you tonnes of money if you eat out for lunch.
Ad. Article continues below.
5. Buy meat from the butcher or bulk butcher
We all know meat is one of the most expensive parts of our grocery bill but you can save a bunch by going to a wholesale butcher. They always have special, the meat is fresh and you can even have it delivered in some areas.
6. Check out your local neighbour ethnic grocery store
Asian supermarkets are often a great place to find cheaper meats and produce, and you could get some unusual ingredients for much cheaper than your typical supermarket – think beans and spices for curries and rice.
Ad. Article continues below.
5. Join a co-op
If you have a group of friends who also want to save on their shopping spend, then why not join a co-op? Basically, one person will buy all the products you need in bulk and then distribute throughout the group. You'll find you save heaps more buying in bulk for necessities, especially if one member in the co-operative has a Costco membership.
If you don't know anyone who wants to start a co-op, this handy Facebook page has listed the known co-ops in Australia
Ad. Article continues below.
6. Check unit pricing
Most shelf talkers will say what the unit price is per a certain amount, i.e. apack of juices might be $1 per 100ml whereas a bottle of the same juice might say $0.60 per 100ml. Look out for these tags to see if you're getting a bargain or getting ripped off.
7. Have meat-free days
Believe it or not but tofu can actually be delicious. Take a look in the vegetarian options at the supermarket for some meal ideas and try to have a meat-free day at least once a week.
Ad. Article continues below.
8. Shop online for non-perishables
While supermarkets go to war over bread and milk, the non-perishable items are getting lower and lower right under our nose – it's just a matter of looking in the right place.
Check out these websites for up to 80 per cent off your everyday household goods: Grocery Shop and Kogan Pantry.
Ad. Article continues below.
Remember these tips:
The supermarket will put the product they want you to buy at eye level, so look above and below for better deals
Don't fall for 3 for the price of 2 deals or offers on products you don't need
Don't buy pre-packaged food such as some beans in glad wrap on a tray. Unpackaged food such as ham, chicken and other deli products are up to a third of the price of prepackaged goods