7 gardening tips from the Starts at 60 community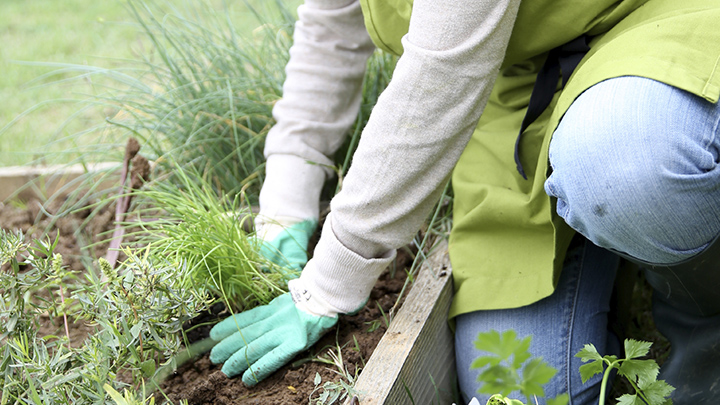 We asked and you gave us the best gardening tips that work for you, so here are the 7 most practical gardening ideas from the Starts at 60 community!
Gardening is a great way to start your day and get outside to enjoy the summer weather. Get the most out of your garden this summer with these simple recommendations. You'll love playing in the dirt in no time at all. Plus, your garden will look spectacular all summer long.
1. Get started early in the morning 
Use your time wisely. It is cooler in the morning and so is the best time of day, especially in summer, to get your gardening done. Gardening in the heat of the day will cause you to hate the process even more! Plus, it is a great opportunity to water your plants. Don't forget to always wear a hat and sunscreen too!
2. Water by hand
Ad. Article continues below.
It may take a little longer but you can enjoy the peace and beauty of the garden, plus every plant will get just the amount of water it needs.
3. Mulch
Adding a layer of mulch to your garden helps to stop the top of the soil from drying out, keeps the soil moist and can reduce watering substantially. You'll have to weed and water less and overall have healthier plants.
4. Check the weather
Keep up to date with the weather report so you can figure out the best watering and planting schedule for your garden.
Ad. Article continues below.
5. Location, location, location
Take the time to scope out the best area of your garden to plant. Certain plants require more shade and others need the sun.
6. Plant for your lifestyle
If you don't like working in the garden but enjoy a beautiful one to look at, we suggest removing all plants and putting in cactus, succulents and some rocks. It doesn't require much upkeep or watering.
7. Trim and prune
Ad. Article continues below.
When trimming and weeding always put your refuse straight into a big bag instead of making a big pile which you will later have to dispose of. It'll save your back and double handling! Also try to eliminate weeds as they appear by spending a little time each week in the garden. It will out keep them until control.
Or, if you're just not into gardening, simply hire a gardener 🙂
Thank you to all of those who contributed to this article! 
Do you like to garden? Do you have any other recommendations? Share with us below!