7 myths about fashion and ageing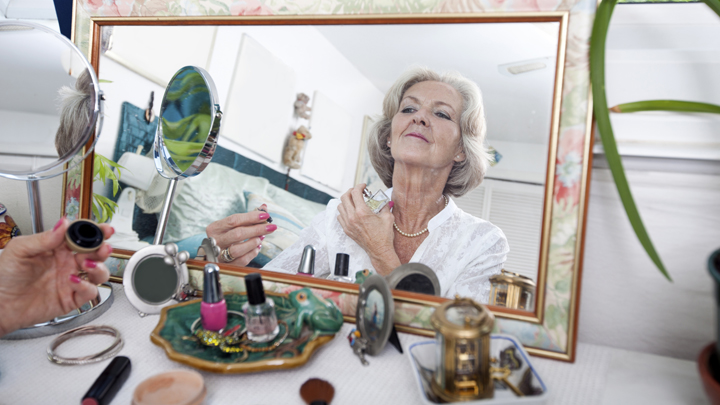 The majority of us learned the rules of fashion through our mothers, from the foot of her skirt as she applied her makeup every morning. From an early age, we've been taught the value of looking good and how to become a woman. We've held on to these fashion 'tricks' without question as they are so ingrained in our experience.
But here are 7 common fashion misconceptions that have echoed through the decades, which in actuality, may make us look older rather than better.
"White clothes are unflattering"
While dark silhouettes can be slimming, lighter clothes still have their merits. A well-cut white shirt can instantly brighten the face, making you appear more youthful. White creates a feeling of freshness, and it attracts light; embrace light clothing, particularly in summer.
"Stick to your signature scent"
Perfume is seasonal and transitional – your signature scent that you've worn for 20 years may not still be fresh today. Swap heavy and musky scents like roses and lavender for energising spritzes like orange, coconut and honey. Instead of one large bottle, invest in small quantity of light perfume for daytime wear, and a heavier scent for the evening.
"Big prints hide lumps"
Women are often encouraged to wear large and colourful prints to mask their imperfections, however if the pattern is not exactly right, it can show off your curves in the wrong way. As a rule of thumb, block colours are kinder to the body, and prints can be introduced to your ensemble in smaller doses, say, on a scarf.
Ad. Article continues below.
"Modern haircuts shave years off the face"
There is a haircut to compliment every face shape; go for a style that suits your bone structure, not what is on-trend. Sharp choppy cuts and dramatic bobs, while in theory is a one-way ticket to update your look, could make your face appear harsh in contrast. Warmer hues and softer layers work with most features; don't be afraid to ask your hairdresser to provide you with a number of options before starting.
"Heels make you taller"
Not all heels are created equal; specific heights and shapes are designed to enhance particular frames. While strappy heels can elongate legs, they often stunt petite women. Stilettos may give you a towering presence, however, if they are uncomfortable, you won't look (or feel!) very elegant.
"It's too late to wear sunscreen"
Ask any dermatologist – it is never too late to start wearing sunscreen, regardless of whether skin damage is already done. Most sunscreens on the market have a moisturising component that with daily use, can reduce the visibility of sun spots and pigmentation. Incorporate sunscreen in to your daily routine (even if it's overcast) by applying a two-in-one foundation and SPF 30+ cream before you leave the house.
"Black pants are for formal occasions"
While they are a comforting wardrobe staple, women often over-rely on black pants which denies them from the wonderful world of skirts and dresses. While it's important to always have a pair of well-fitting black slacks at the ready, force yourself to explore other options before retreating to your old and faithfuls. Stock up on A-line skirts and knee-length dresses for a fun, feminine and fresh take on dressing up.
What are your fashion or styling tips? What is the best advice you've ever received? Tell us below!