7 ageing beauty blunders and tricks to turn back time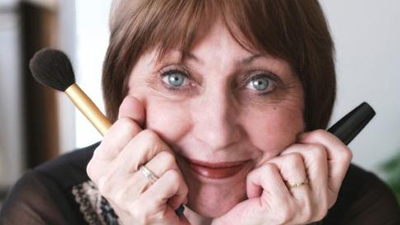 Simply put, as you get older, you will need to change a few things about your beauty routine. This is because what you think will make you appear youthful, no longer does. Your body, skin and hair have changed, and so your makeup and clothes will need adjusting. It's worth taking the time to learn and make the changes so you look and feel more youthful.
Take a look at these common beauty blunders and the simple tricks to turn back time.
1. Applying too much makeup
Many over 60s women use makeup to cover everything up as they battle sun spots, pigmentation issues or scars. They wear too much foundation, concealer, or blush. However, all of these elements should be used sparingly. With the right combination and by keeping your makeup looking natural, you'll have a much fresher and youthful look. You can still add a hint of blush to give your face a pop of colour and brightness.
Ad. Article continues below.
2. Trying to dress young instead of your age
You do not need to buy into the fashion trends and media suggestions that young is better. Just because you're over sixty doesn't mean you have t0 dress frumpy but you should try to steer away from skirts that are too short or clothes that are too tight. Update your wardrobe with a few basics and build it up from there.
3. Clothes that are too loose or baggy 
Ad. Article continues below.
You may be trying to hide your body because you've put on a bit of weight through menopause and now feel like you've got random bulges. But no matter what your size, you have the right to wear clothing that fits your body. Wear something that will define your best asset, such as your waist. This doesn't mean you need to replace your whole wardrobe either, some of your clothes may just need a bit of adjusting from your tailor.
4. Trying to diet to lose weight
Unfortunately, there is a media portrayal of what is beautiful and that has caused dieting fads to flourish. Simply put, diets do not work – they are not sustainable. Try to focus on leading a healthy and sustainable lifestyle rather than searching for another diet trend to try.
Ad. Article continues below.
5. Starting Retinol cream too late
There has been a proven benefit that retinol cream can help improve ageing skin and reduce wrinkles. The amount of retinol can vary in strength depending on skin care products. Be sure to pair any retinol use with an SPF cream since it does make your skin more sensitive to the sun.
6. Covering grey hair with a single colour
Using one colour to cover your grey can make it very evident that the colour is either too dark or light when your roots grow in. This can make you look much older. Instead, consider getting highlights or mix highlights with the colouring process to help blend the incoming grey hairs.
Ad. Article continues below.
7. Wearing the wrong bra size
Take the time to get fitted properly. The right bra can make a huge difference in your appearance and comfort level. You will likely require a few different bras and/or colours for different clothes. Bras can be expensive but they're worth the investment – you wear them everyday!
Tell us, are you guilty of any of these beauty blunders? Will you be trying any of these suggestions to 'turn back time'?