68-year-old woman smashes her first Ironman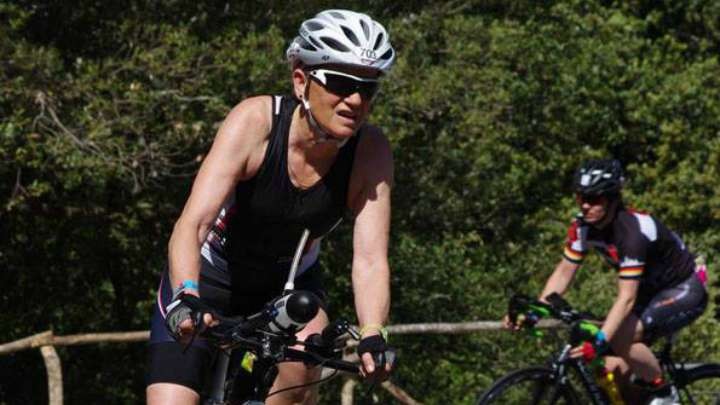 As we get older, it can be easy to start striking things off the "to-do" list, citing age as a reason not to embark on something new. But that is not the case for this amazing lady, who has just completed her first ever Ironman competition at age 68.
Linda Ashmore, from Weymouth in the UK, finished the Bolton Ironman race yesterday in 15 hours and 19 minutes, completing the 3.8 kilometre swim, 180 kilometre hilly bike ride, and 42 kilometre run (that's a full marathon) in plenty of time to qualify as an Ironman.
Incredibly, Linda has only been training in earnest for a little over a year. Already an accomplished swimmer, she lacked confidence on the bike and "hated" running 12 months ago.
She was the oldest person in the race and was ranked 1438 out of a total of 2157 competitors. A large proportion of these didn't make it to the finishing line.
Ad. Article continues below.
To build up to the race, Linda has been competing in triathlons, but this is the first time she has completed a marathon-length run or attempted the whole course at once.
A serial high-achiever, Linda became the oldest woman in the world to swim the English channel in 2007 at age 61. She is considering another attempt after an Australian woman snuck in front the following year.
Linda is now eligible to compete in Kona, Hawaii, the world's most famous, and difficult, Ironman competition, this September.
Upon completing yesterday's race, Linda said, "I did it, I did it… Now I'm going to bed."
Join us in congratulating Linda on this incredible achievement!
Disclaimer: This incredible woman is my mother-in-law and I am so proud of her, what an inspiration! – Jo, SaS writer.