60 is now classified as middle age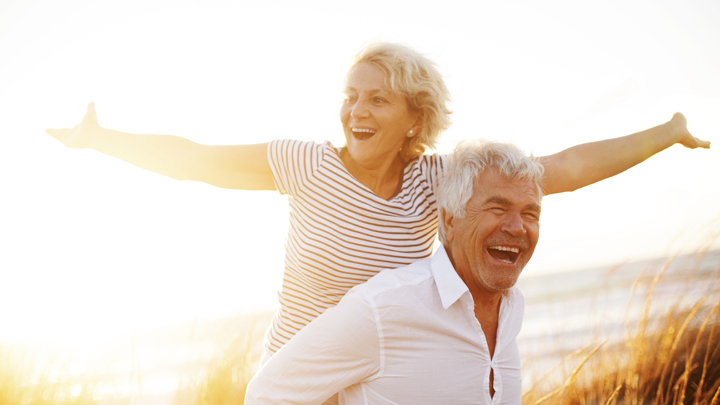 Do remember when it was the norm to retire at 55 and then keel over at 65? Since the 70s and 80s, the definition of what an 'elderly' person is and looks like has changed dramatically. We're stronger and fitter than ever, and living long lives. This means that 60 is merely middle age for us, according to scientists.
A new study has shown that we need to redefine what being "old" means, as it is no longer a fixed age such as 60. We all know we're not old, but now we can prove it with science! Austrian scientists have suggested that we shouldn't think of ourselves as old until we are within 10 to 15 years of our average life expectancy, which for Australian men and women combined is 82.10. That means, technically speaking, we're not old until we're 67-72 years of age. Does that sound right?
Researcher Dr Sergei Scherbov, from the International Institute for Applied Systems Analysis in Austria, said: "Age can be measured as the time already lived or it can be adjusted taking into account the time left to live.
"What we think of as old has changed over time and it will need to continue changing in the future, as people live longer, healthier lives.
"Someone who is 60 years old today, I would argue is middle-aged.
Ad. Article continues below.
"200 years ago, a 60-year-old would be a very old person", reports The Daily Mail.
Dr Scherbov's latest study calculated that if we fix old age at a certain point, the proportion of "old" people will increase with increasing life expectancy. But, when you move the threshold for being old to take longer lives into account, the proportion of old people actually falls over time.
So why are we living longer and staying young into our 60s? Modern medicine, for one is a big help, but also education and diet and lifestyle changes have increased our life expectancy.
"Health care costs depend on age but they are much higher in the last years of life. As life expectancy increases, those last years of life happen later and later. Ignoring this could produce distorted figures", Dr Scherbov wrote in PLOS ONE journal.
So we want to know today, do you consider yourself to be middle-aged if you're 60? Or "old" if you're 72 and over? Is it something you worry about?