6 free talk and text apps to keep connected to loved ones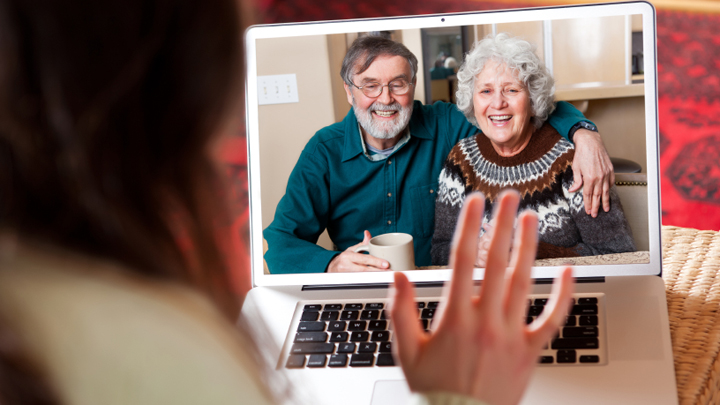 It can be really sad having family members who live far away from you but the great thing about our world is that we have the ability to talk to our grandchildren, children, friends, partners and even pets over the internet via our phones and computers.
If you're wondering how to do it and how to get connected for free, look no further than these 6 great apps.
WhatsApp Messenger is a cross-platform mobile messaging app, which means you can use it on any compatible phone or device. WhatsApp Messenger uses either your WiFi or mobile data to message your friends and family. WhatsApp also gives you the ability to create groups, send images, video and audio messages.
Ad. Article continues below.
Viber is also available on all types of smartphones and devices and lets you send free messages and make calls to any other device with Viber – in any country. Happily, Viber syncs your contacts, messages and call history with your mobile device.
According to the Viber website, it offers:
Best-quality HD voice calls
Video calls
Text, photo and sticker messages
Full sync between your mobile and Windows
Transfer ongoing calls between devices
Ad. Article continues below.
UppTalk is relatively new on the free talk and text app front and they pride themselves on calling and texting for free without using your mobile phone providing. You can call international like it's local and unlike other apps, you can call and text other people for free even if they don't have UppTalk.
UppTalk says this:
We love landlines.
We love grandmas.
We love travellers.
Ad. Article continues below.
Skype is one of the original and most trusted free talk apps and its text, voice and video make it simple to share experiences with the people that matter to you, wherever they are. Skype is multi-functional so you can hold meetings, celebrate birthdays or just chat – basically anything you would do with that person right next to you. They also have group video so you can call more than one person at once.
It has a bit of a funny name but shouldn't be dismissed. Oovoo gives you one-on-one and group video calling, text and picture messaging, screen sharing, free voice calling, and more.
Tell us, how often do you keep in contact with your loved ones who live far away?