6 beauty products you don't need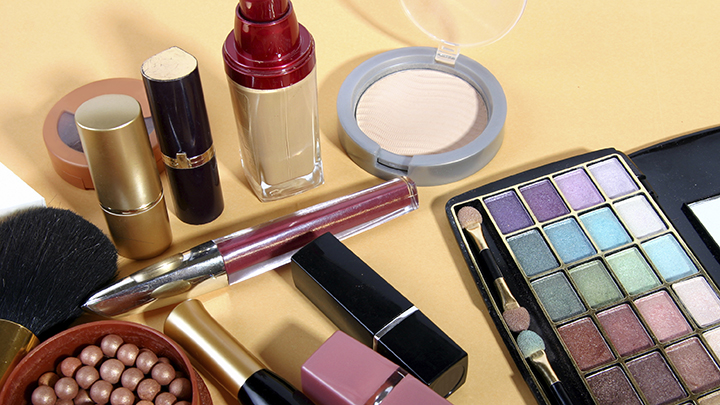 Buying new beauty products can be an exciting treat to yourself. But there are some beauty products that you just don't need to waste your money on. We've created a list of a few products you can cross off your list.
These products are a complete money grab so hopefully you haven't already been sucked into the trap!
1) Anti-ageing powders
Be careful when you purchase anti-ageing products. Even if these powdery products contain anti-ageing properties, you are applying the powder over other makeup. The ingredients are barely touching your skin, let alone absorbed in the quantity required to cause any noticeable benefit. Not all anti-ageing products are pointless such as creams that contain retinol and antioxidants, however, powders are a different story.
Ad. Article continues below.
2) SPF 100+ foundation
It is obviously important to use sunscreen but SPF 100 isn't protecting you any more than SPF 50, so don't waste your money on them. In fact, most experts do not recommend anything above 50. So to protect your skin from the sun be sure to apply your SPF sunscreen liberally to get full protection.
3) Lip plumper
Ad. Article continues below.
Products that claim to make your lips bigger use ingredients like cayenne and cinnamon to irritate lips into swelling (ouch)! They may look bigger for an hour or two but otherwise the effect is short-lived. One tip is to use an ordinary lip gloss and mix a tiny bit of cinnamon into it for plumper lips.
4) Cellulite creams
Unfortunately, cellulite creams do not get rid of cellulite! In fact, most of them are a complete hoax. A few may possibly reduce the appearance slightly, but in the end, it's not worth the money.
Ad. Article continues below.
5) Facial mist
Yes, it feels amazing when you're hot but it is an unnecessary beauty product. It's pretty much just expensive water. If you want to cool your face, put some water in a spray bottle and add mint leaves.
6) Foot cream
It's nice to have soft and smooth feet but you don't need to buy a separate foot cream to accomplish this. If you're needing to moisturise your feet try using your regular body lotion first.
Have you tried any of these beauty products before? What is your favourite makeup product? Share with us below!