52% of the Starts at 60 community face this problem... Do you?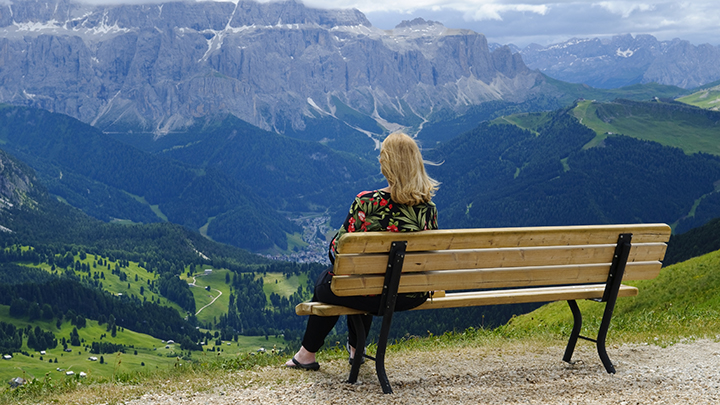 Last week we published a story that touched our hearts. A woman wrote in with an incredibly personal story that she wanted to share. After sitting alone on Christmas Day, she realised that while her children visited their father, her ex-husband, that she was totally alone. She had no friends to go to and no other family she could see. Every day we speak to someone in the Starts at 60 community who is feeling the sadness of isolation and loneliness so we conducted a survey to see how widespread the issue was. To be entirely honest, the results shocked us.
We asked four simple questions about your social habits, the results of these questions made us realise that isolation in the older demographic is a very real problem.
Over 52% of the people in the community don't remember the last time they made a new friend. A further 31% said that it was over one year ago.
60% of the community said they aren't part of an established social group and a further 57% of people said they don't know where to go in their local community to meet new people.
As we get older, our lives change and so to do our friendships. We move all over the country or the world and see people less frequently. We have to face increasing health problems that sadly force us to say goodbye too early and too soon. We have years of relationships with our own family – we've gone through divorce, which has changed our social circles.
Ad. Article continues below.
But even though we have lived through so much, there is no reason that we shouldn't be able to meet new people, there is no reason that we shouldn't be able to make new friends.
Starts at 60 wants to stop the isolation. We want over 60s to feel connected and supported – by old friends and new. This is why each month we bring people together at our coffee events. With The Coffee Club, we are trying to end loneliness in older Australians.
This month on February 17, we want you to find your nearest registered Coffee Club and at 10am, turn up to meet new people. You don't have to stay for long, you can bring other friends too! You just have to pre-purchase a Coffee and cake and bring a smile.
We've hosted these events twice now and the feedback we've had has been beautiful. This February we want these events to be bigger than ever before, but to do that we need you and your support.
We hope to see you there on February 17 because even though you might not need new friends, you could be the new friend someone else needs.
Ad. Article continues below.
To find your nearest Coffee Meetup and register, please click here or head to www.startsatsixty.com.au/events 
We hope to see you celebrating the over 60 life with other over 60s on February 17 2015.