5 healthy ageing tips for dogs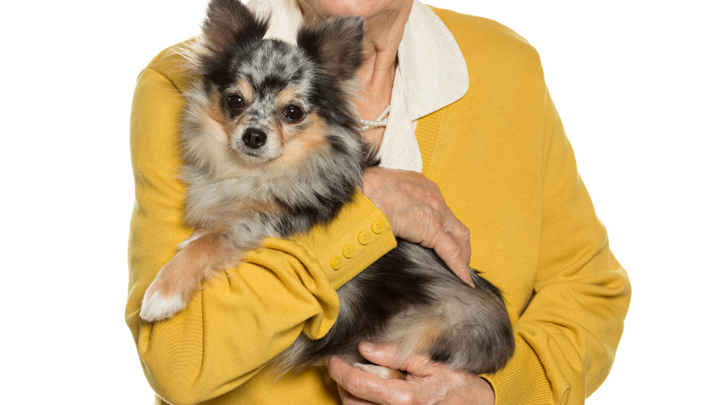 Many people don't realise that dogs age in the same ways that humans do. It may seem like yesterday that your dog was running around like a pup. But as they get older, you need to consider your dog's health just as much as your own to ensure they're living as comfortably and happily as possible, and will continue to do so for many years.
Here are five simple tips from experienced vet Dr Alister Webster, to help look after ageing dogs:
Gentle exercise
Your dog may want to run around like a pup, but if they're starting to show signs of pain or some hobbling, it might be time to ease into a gentler exercise routine. It's important to keep up their fitness, just like it is for us humans, to keep our bones strong and limbs agile. Try gentle walking or even swimming, which is great for dog's cardiovascular fitness, and doesn't put any strain on their joints.
Keep beds off the hard, cold floor
Ad. Article continues below.
This is important, particularly in winter, when the floor is much colder than usual. Having a bed raised slightly from the floor can bring much needed relief to aching joints and help reduce the swelling your aging pet may experience from daily activity.
Joint Health
It's important that your dog's diet is full of the nutrients it needs, particularly for bone and joint health. Glucosamine and Chondroitin are commonly used supplements for joint health used for humans and can also help support our dog's joint health. Make sure to always find pet formulated supplements and consult your vet for further advice.
Natural relief
If your pet is experiencing aches and pains as a result of joint inflammation or arthritis, there are natural methods of relief that can make a world of difference. For example, green lipped mussel (which comes in powder form) can help reduce joint pain and inflammation. Omega fatty acids, antioxidants and glycosaminoglycans (GAGs) can also help relieve pain associated with arthritic symptoms for your pet.
Ad. Article continues below.
Step up the vet visits to twice a year
Remember that dogs age faster than humans do, so six months can be a long time. They may need more special attention on their teeth and gums, or even blood tests that weren't required when they were pups. Just like you would book yourself in for a check-up, do the same for your dog to keep them in tip-top shape.
By Dr Alister Webster
Tell us, how old is your pet? How do you help them in their older years?