340,000 suffering Australians to be eligible for new government-led project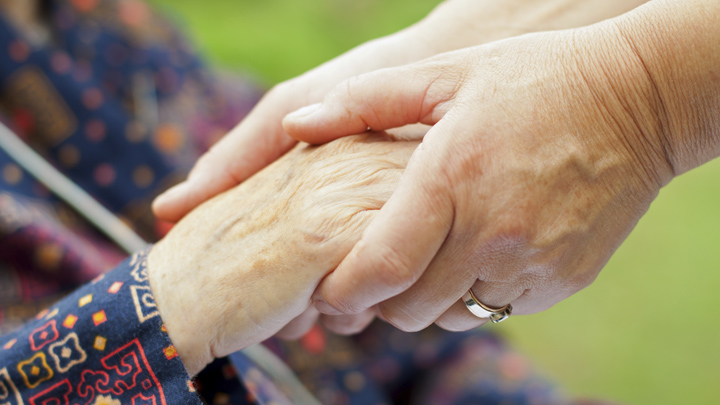 Dementia sufferers in Queensland have been given the full attention of the State Government, with the launch of the 'Safely Home' initiative, in partnership with Alzheimer's Australia. The program aims to ensure that people with dementia who go missing are able to be returned home safely to loved ones.
As the second leading cause of death in the country, more than 340,000 Australians are currently living with the disease – a figure that is predicted to raise by 7,400 per week by the year 2050. Police Minister, Jo-Ann Miller, was with representatives of Alzheimer's Australia to launch the program, and explained how the system will work.
"The Safely Home bracelets are engraved with a unique identifying code which links directly to a database that can be accessed by police at all times, from any location."
The initiative will bring on board both the Queensland police and public, and Chief Executive Officer for Alzheimer's Australia, Victoria Beedle, made an appeal to the community.
"I also encourage members of the public to look out for the Safely Home bracelets on people's wrists. Just like a medical bracelet, it contains vital information that could mean the difference between a happy and tragic outcome for a person and their loved ones."
Ad. Article continues below.
Wandering away from carers or family members is a common behaviour in dementia sufferers. A member of the Starts At Sixty team experienced this first hand when her own great aunt 'wandered' away from her care home, just 24 hours after checking in.
"She jumped in a taxi, left the Brisbane CBD and spent the day at the Gold Coast. She'd gotten disorientated about where she was supposed to be, and ended up returning to her old house. It was very distressing for the family and we reported her as missing almost immediately. Eventually, my aunt had to wear a tracking anklet to stop her excursions."
The program, which has already been rolled out in New South Wales, comes after a push by Alzheimer's Australia to normalise conversation about dementia. The organisation supported the release of the multi-award winning film, 'Still Alice', in January this year in the hopes that audiences would gain a greater understanding of the condition and discuss dementia with their friends and family.
The Safely Home project will provide particpants with the ID bracelets free of charge, and be fastened with a hidden clasp, to prevent the wearer from taking it off.
If you'd like to know more about the Safely Home project, please watch the media conference below. To register for the Safely Home program, or to find out more information, visit the Safely Home Registration page or call the National Dementia Helpline on 1800 100 500.

Do you have a family member who would benefit from the 'Safely Home' project? What are your experiences with dementia?