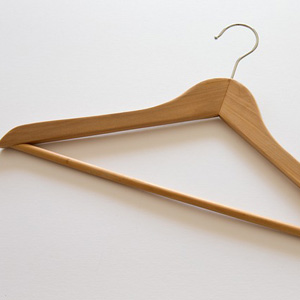 Are you the type of person who finds it very frustrating to open up your closet or wardrobe only to find various clothing items on the ground with their empty hangers above? You are not alone. Sure: you can bend over and put the silk shirt back on the hanger but you know that it will fall off again and it's a never-ending cycle! This is the tip for you because there are 3 handy options to prevent this annoyance.
Option 1:
Pipe cleaners can be wound around each end of the coat hanger. A cheap and easy solution.
Option 2:
Glue guns have more uses than just scrapbooking. You can use your glue gun to draw a curvy line down each side of the hanger. This option is less visible and equally effective.
Option 3:
Good old rubber bands can be used. While this method is both cheap and affective some material will catch on the rubber and shouldn't be used for all clothing.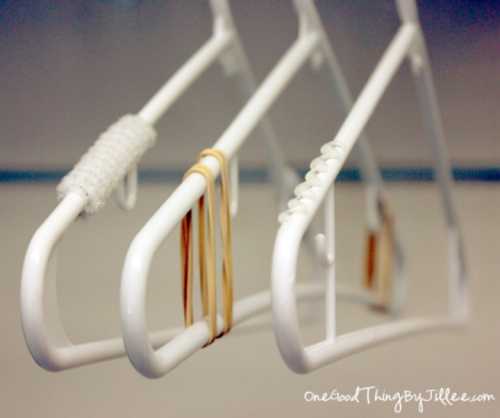 Via One Good Thing
We hope you found this tip useful! Do you have any more DIY closet tips for us?
Comments