1980s exercise queen Jane Fonda is back!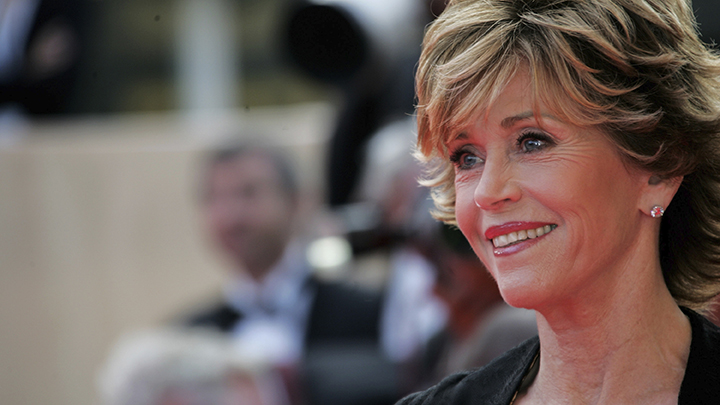 Jane Fonda recently celebrated her 77th birthday but this 1980s exercise queen and actress is definitely not slowing down! Fonda has just re-released her original aerobics workouts on DVD and digital download. Now, you'll be able to get in shape and get nostalgic at the same time!
SHAPE magazine interviewed Fonda to find out more about why she's re-releasing her workout videos. She remarked that so many people over the years have written to her saying "please, please, please, nothing works for me like your original workouts." As well, people had lost the VHS so Fonda decided to share her fitness regiment once again. Her first video was released in 1982 and remains the best selling fitness video of all time.
When asked if she thinks her workouts are still relevant today, her response was that "people have been doing the original workouts consistently for the past 30 years. The music is great, but also the costumes that we wore! The hair! It's so 80s, it's so kitschy, it's hysterical!"
Ad. Article continues below.
Nowadays, Fonda's favourite exercise is walking. She said "I don't do classes because I'm 77 and I've had a hip replacement and a knee replacement, lower back surgery, and I have osteoarthritis. So I move slowly and very deliberately. I'm still moving! That is the key." With that positive attitude, it's hard not to love this fitness guru. What are you waiting for? Get your leg warmers ready!
Have you ever done the Jane Fonda aerobics workout? Did it work for you? Share with us below!