12 awesome ways to reuse tea towels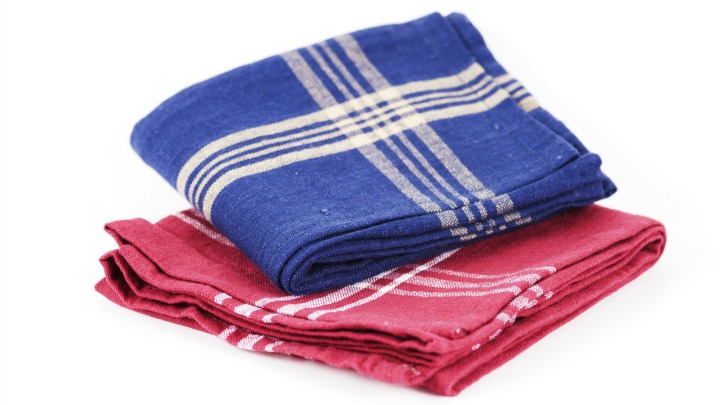 Tea towels accumulate over time – they're often passed down in the family – and they just never seem to be used past a certain point.
If you have quite a few tea towels laying around that you can't give away or use anymore, we have some wonderful ways you can breathe a new life into them!
Don't throw those faded old tea towels out. Besides being excellent cleaning rags, they can really scrub up (no pun intended!).
1. Use as placemats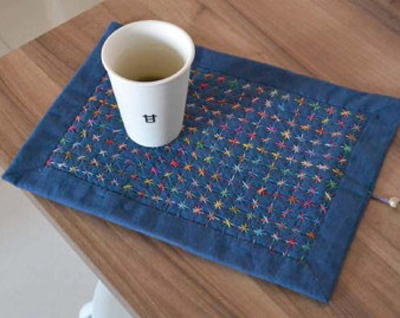 Ad. Article continues below.
If you love the pattern of your tea towels, it's time to get crafty! Simply sew dense cotton fabric to the back and sew ribbon around the edges and you have some awesome and easy placemats.
2. Make your own bath mat
If you're high on tea towels but low on bath mats, this is a great way to use your terry towels.
Ad. Article continues below.
What you need:
A handful of tea towels or old towels
Gridded matting/latch rug canvas
Scissors
Measuring tape
Instructions:
First, wash and dry the towels you'll be using for your bath mat.
Decide how big you want your bath mat/s to be by measuring the dimensions on the floor.
Cut the canvas to those dimensions.
Cut the towels into strips of approx 2cm thick, and then cut the strips into 13cm long pieces. If you do this, you will need 2-3 old bath towels for a rug sized 45cm by 60cm.
Knot each strip along the grid, ensuring they all face the same way.
Tip: for a thick, full mat, knot along every line. For a thinner mat, knot along every other line.
Ad. Article continues below.
Source: Fine Craft Guild
3. Terry towelling cats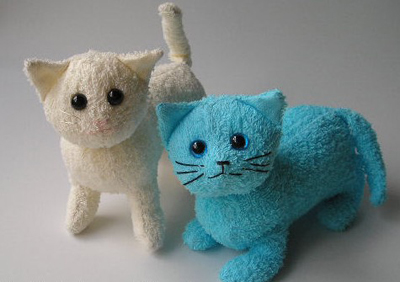 These terry towelling cats are absolutely adorable and would make a good toy for your little grandchild or even pet.
Ad. Article continues below.
See instructions here.
Source: dollmaker
4. Give them to the pound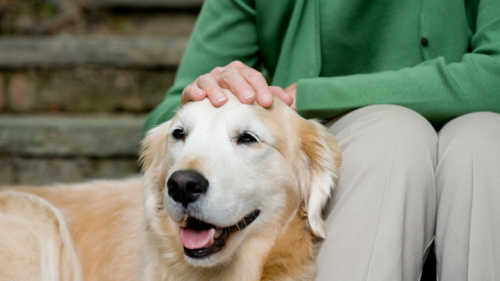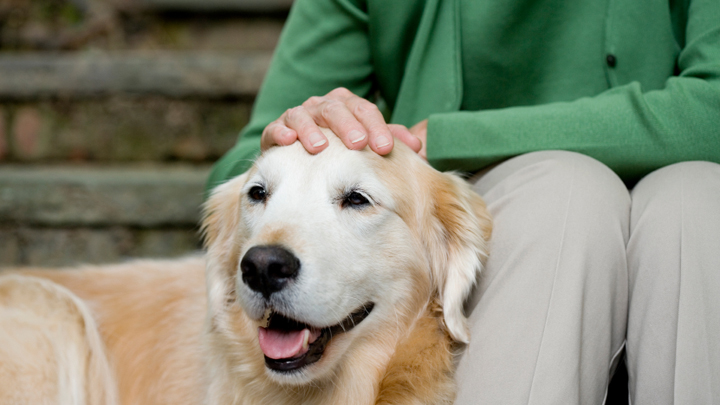 Ad. Article continues below.
Your local pet shelters are always in need of donations and towels are very useful. They can be used for bedding, hand towels, cleaning rags, toys, baths etc.
5. Dog toys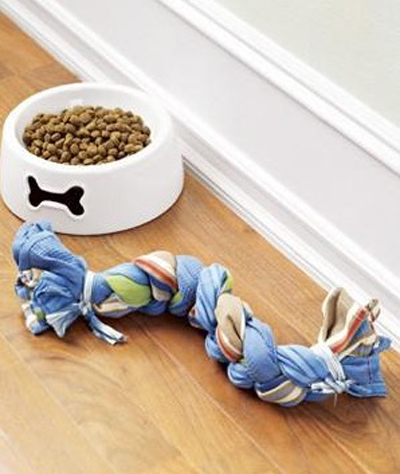 Ad. Article continues below.
Whip up a dog toy by using three old tea towels. Cut a 2.5cm wide strip from one short end of two of the towels. Use one strip to tie the three towels firmly together at one end. Tightly braid them, then tie the other end with the second strip.
Source: Real Simple
6. Rose bath pouf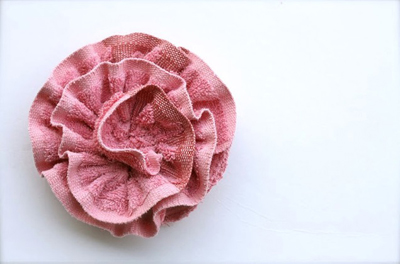 Ad. Article continues below.
Washing yourself with a loofah/pouf feels so good but if you've had the same one for a while, you can make one easily at home!
What you need:
Two terry tea towels
Sewing machine
Instructions:
Ad. Article continues below.
Cut about 4cm off one side of towel and two circles out of the middle.
Sew a long straight stitch on the raw edge of the two strips
Gently pull the bottom thread to gather your strip tightly
Sew it onto one of the circles in a spiral shape, starting on the outside.
Cut a 4cm x 15cm strip, and finish the edges with a tight zig-zag stitch.
Pin the two circles together, with your 17.5cm strip laid across the bottom.
Sew a tight zig-zag around the two circles, sewing right over each side of the strip on the bottom.
Trim the edges of your handle to match the circle edges and you're done!
Source: Ruffles and Stuff
7. Sew together to make quilt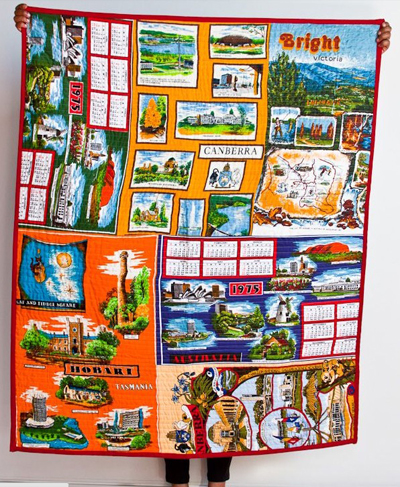 Ad. Article continues below.
Source: Pinterest
8. Tea towel bags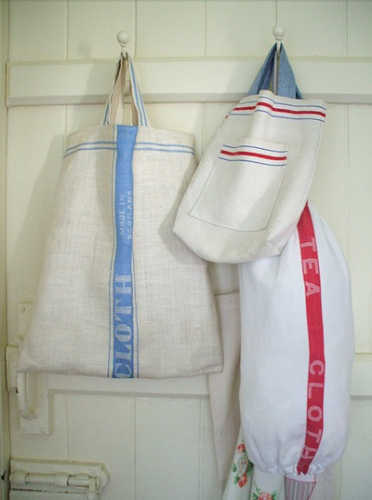 Source: Pinterest
Ad. Article continues below.
9. Bunting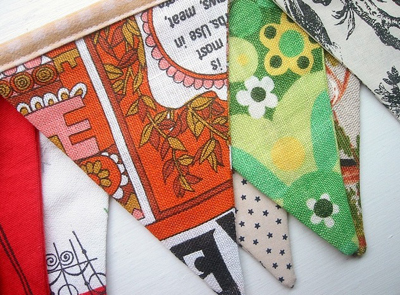 Source: Pinterest
Ad. Article continues below.
10. Use as gift wrap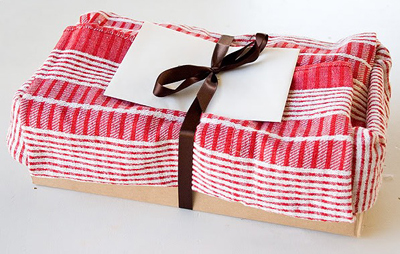 Source: Jen Thousand Words
11. Cushion
Ad. Article continues below.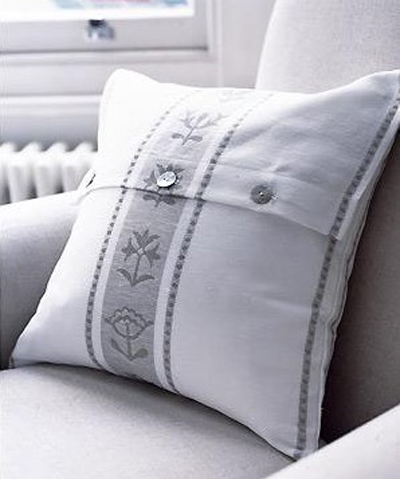 What you need:
two tea towels
3 buttons of your choice
matching sewing thread
40cm square cushion pad
Instructions:
Cut one 41.5cm square for the cushion back, one piece 41.5cm x 40cm for the lower front, retaining the tea towel hem, and one 41.5cm x 25cm piece for the upper cushion.
All seams are sewn right side facing, taking 1.5cm seam allowances.
Stitch the lower front to the back at the unhemmed edges and clip across the corners.
Stitch the upper front to the back, leaving 1.5cm at each end of the seam unstitched.
Press a 5mm turning onto the wrong side of the three unstitched edges of the upper front. Press and topstitch a 1cm hem on the side edges and a 4cm hem on the leading edge of the upper front.
Turn the cushion through to the right side. Machine stitch three buttonholes in the leading edge of the upper cushion front and sew on three buttons to match.
Ad. Article continues below.
Source: All About You
12. Baby bib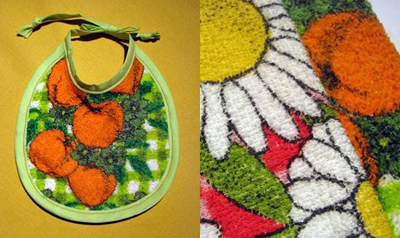 This small bib is perfect for using up old tea towels that are too small for other projects. They're colourful, super absorbent, easy to wash and so fast to make you can whip up a whole set in an hour. They'd make a great gift to a new mum!
Ad. Article continues below.
See here for instructions.
Source: Bkids
Do you have any other uses for tea towels for our community to try?