11 unusual uses for hair conditioner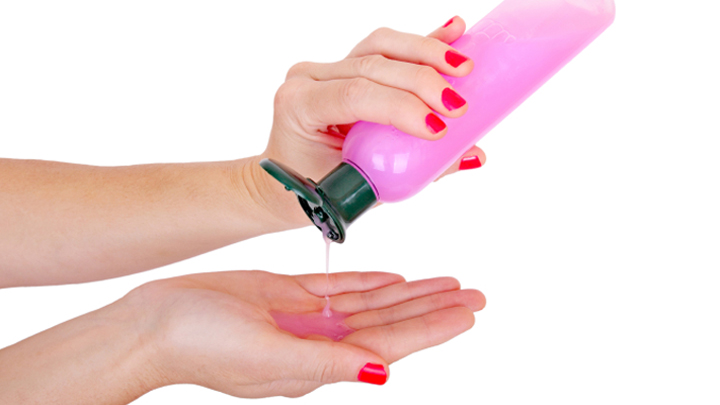 Conditioner feels so good when you work it through your hair – it's light, creamy and does the trick. This nourishing cream has been around forever but did you know it has more applications than just on your scalp?
We had a look around and found 15 of the best and most unusual ways to use hair conditioner that you may not have heard of!
Feel free to add any others.
1. Save on dry cleaning costs – add around a tablespoon of conditioner and to a sink filled with room temperature water and put your silk or delicate clothes in for a few minutes before rinsing and hanging.
2. Soften your cuticles – conditioner obvious has nourishing qualities, so take advantage of them by gently rubbing a dot of conditioner onto each of your nails. You'll notice them shining up, plus the benefit to your wallet.
Ad. Article continues below.
3. Unshrink clothes – it's annoying when a great item of clothing gets shrunk in the wash. Luckily conditioner can stretch it back out again. Mix a tablespoon of conditioner in a bucket of water until dissolved. Let the shirt sit submerged so it softens. Gently stretch back out to its original size on a towel and leave in sun.
4. Polish stainless steel – apply a little conditioner to stainless steel appliances such as your stove, refrigerator and taps. Buff with a clean cloth.
5. Take a bandaid off easily – when we get older, our skin loses its elasticity, making it easier to tear. Bandaid can tear the skin even more but conditioner can help to work off a bandaid without the pain.
6. Silence squeaky doors – when you don't have any WD-40 handy, use the next best thing: conditioner. Apply to that squeaky door for a better smelling solution.
7. Ease zippers – if you're zipper just won't budge, try applying some conditioner all the way along it. It should slide down easily.
Ad. Article continues below.
8. Shaving cream – shaving cream can get everywhere and wash off at the sight of water. If you don't have any handy or want very smooth legs and underarms, use conditioner instead.
9. Shine up your house plants – if you have some lovely fake house plants, you can put conditioner on the leaves to prevent dust and give it a nice shine.
10. Moisturise feet – if your feet are feeling a bit sore, conditioner can be a lovely nourisher if you have no moisturiser.
11. Protect leather – lather your boots and shoes with hair conditioner in order to keep them safe from the harsh elements during the winter months.
Do you have any other tips to add?