11 awesome computer tips you may not have known about!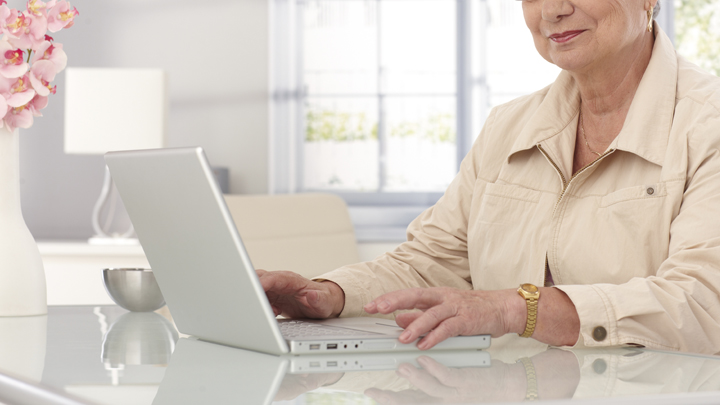 Computers come with instruction manuals, but it takes so long to get through all the mumbo jumbo that most of us don't even bother. But how great is it when you figure out how to do something more efficiently after months or even years of doing it the long way? We have 11 of the best tips for Windows (PC) and Mac so you can spend more time doing what you enjoy instead of fiddling around!
Here are some awesome tips you may not know:
1. Fix those little mistakes
Did you know you can undo almost any action? Whether you accidentally deleted a word or a file, there is a quick and easy keyboard shortcut to bring it back to life!
PC: Ctrl + Z
Mac: Command + Z
Ad. Article continues below.
2. Go incognito
Browsers (Google Chrome, Internet Explorer, Firefox, Safari) offer an option where you can privately browse. This is great if you want to keep an information a secret, whether it's bank details or a surprise for your partner. No browsing history is saved in incognito. You can also do it on your smart phone or device!
Chrome
PC: Ctrl+Shift+N
Mac: Command+Shift+N
Ad. Article continues below.
Internet Explorer
PC: Ctrl+Shift+P
Mac: Command+Shift+P
Firefox
PC: Ctrl+Shift+P
Mac: Command+Shift+P
Safari
Ad. Article continues below.
Drop down the 'Safari' main menu and click 'Private browsing'
3. Startup programs
If your computer is taking too long to start up, it's probably because you have too many programs running at startup. Reducing this is easy and it will make your computer launch noticeably faster.
PC: If you have Windows 7 or later, open the Start menu and type "msconfig.exe" (without the quotes) in the Search box. As you type, results display. When you see "msconfig.exe," click on it. This will take you to a menu that allows you to uncheck any programs you don't want to start when you turn your computer on. In Windows 8, you can open Task Manager and do it easily from there.
Ad. Article continues below.
Mac: Open System Preferences, then click on 'Users & Groups'. There will be a list of what opens automatically when you log on. Simply remove anything you don't want!
4. Paint brush tool
The paint brush tool is so handy when you want to copy the style and font of a part of a document. No more will you need to keep changing every part you want to make red or bold etc., you can copy it from another part of the document.
This tip is the same in Word for PC or Mac: simply highlight what you want to copy, then click on the paint brush tool in your top menu and then use the paint brush to 'paint' over what you want to change. Voila! Extra hint: to format paint more than one part of your document, double click on the paint brush tool before you apply it to the text.
Ad. Article continues below.
5. Add a bookmark
Do you love a website and want to bookmark it so you can view it again later?
PC: Ctrl+D
Mac: Command+D
Ad. Article continues below.
6. Close browser
Whether your boss walks up while you're reading gossip blogs or your partner comes in the room while you're buying them a gift, close your browser quickly with this shortcut.
PC: Alt+F4
Mac: Ctrl+Q
7. Show desktop
If you have lots of windows open on your computer and you want quick access to your desktop — or a super-quick way to hide your work — hit the following keys.
PC: Windows key+D
Mac: fn+f11
Ad. Article continues below.
8. Find files or folders
Forget painstakingly searching all of your folders to find one file. The shortcut below will do the searching for you.
PC: Windows key+F
Mac: Command+F
9. Zoom in and out
Whether you're viewing articles on the internet or writing in Microsoft Word, zoom in or out with this command.
Ad. Article continues below.
PC: Ctrl + scroll mouse wheel or press up or down keys
Mac: Command+plus sign; Command+minus sign
10. Reopen previous tab in browser
Have you ever accidentally closed the browser tab you were looking at and had to spend time backtracking to find it again? The shortcut below will restore that page to you straight away. If you want to go back later to find it, go into your browser's history (oftentimes the shortcut is Ctrl+H)
PC: Ctrl+Shift+T
Mac: Command key+Z
Ad. Article continues below.
11. Take a screen shot
Capture an image of anything instantly with a screen shot!
PC: Print Screen button
Mac: Command+Shift+3
Do you have any other useful hints to add to the list? How often do you use a computer? Which of these tips will maximise your time? Tell us below!