10 years on: Why we need Bert Newton back on our screens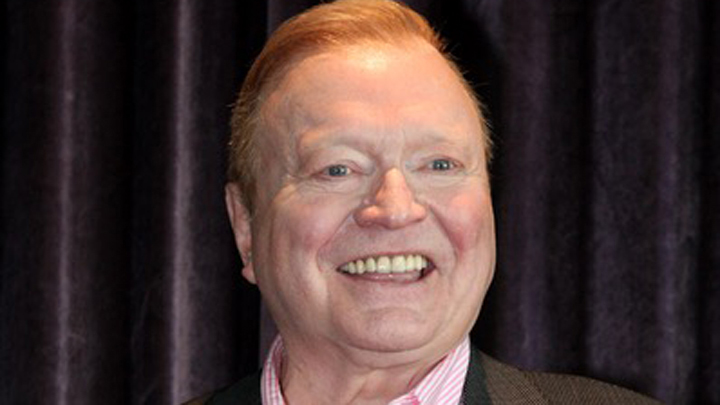 It's hard to believe it's been 10 years since Bert Newton was on our screens every weekday morning! It feels like yesterday his cheerful face and hair piece were a part of our morning regime, but in fact it will be 10 years to the day on December 12 that the last episode of Good Morning Australia aired.
Watching morning television in 2015 is a case of flicking back and forth between channels. There's Sunrise, Today, The Morning Show, Studio 10 – but do any of them have that same feeling we used to get from the numerous segments, good conversation and old fashioned charm of Bert?
Who could forget Belvedere the floor manager who would help out with cooking segments and be there to do a limerick? Or Moira who would always give an authentic display or miscellaneous cleaning products?
GMA aired from 1992 to 2005 and enjoyed Logie nominations and widespread appreciation.
Since then, Bert returned to the Nine Network and had various shows such as Family Feud (before it was revived last year on Channel Ten) and 20 to 01.
Ad. Article continues below.
You may have also seen Bert in theatre productions such as Professor Marvel/the Wizard of Oz in The Wizard of Oz, Cogsworth in Beauty and the Beast, Franz Liebkind in The Producers, Max in The Sound of Music, The Wizard in Wicked, President Roosevelt in Annie and Vince Fontaine in Grease the Musical – he's been quite busy!
Sadly our favourite presenter hasn't been without health issues and in 2012 Bert underwent quadruple heart bypass surgery. In happier news, he and Patti became grandparents for the fourth time in September.
With this news of Daryl Somers coming back to TV, we can't help but want Bert on our screens! What do you think? What do you miss about Bert Newton?