10 things I treasure that nobody else would – what are yours?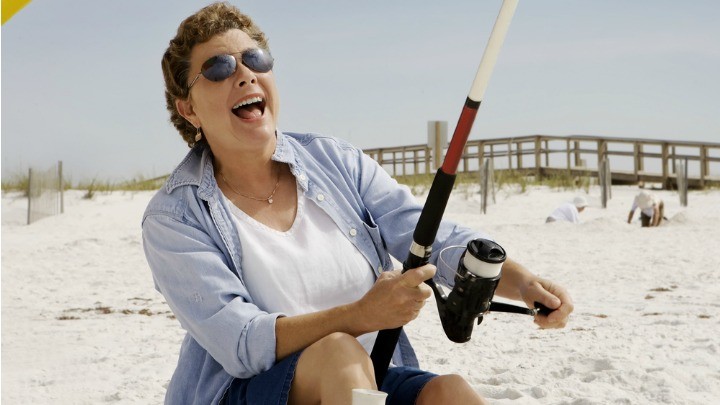 We all have items we have hoarded, things that fill the shed or the back room, and I am sure there are many people worse than me when it comes to collecting items, but still, I have my fair share.
I've been downsizing over the past few years so the problem is not as bad as it was, but there are some items I would never throw out because of sentimental reasons. They're probably not worth much – or anything at all – but they are my treasures from the past and are varied and odd.
Do you have treasures? Here are mine and the reasons I can't let them go.
My grandfather's trophy
Before my father passed away he gave me a silver cup that my grandfather had won in the Old School Race at Boys Grammar School Ipswich, dated March 3, 1898. It is inscribed with these details and his name: W. E. Foote. He had always treasured this cup. So now it sits pride of place in my lounge room. My intention has always been to give this trophy back to the school for their history.
Ad. Article continues below.
The chunky gold bracelet
I have a chunky gold coloured bracelet decorated with some sort of gem stones that I received back in the late 1960s as my first jewellery gift from a boyfriend. I had knitted him a bulky jumper and scarf in his rowing club colours and was given this bracelet as a thank you. In those days it was the fashion to wear chunky bracelets and I have kept this as a memory of great times.
The bible
Now I am not religious, but I have this lovely wooden carved bible which I received from an aunt when I was at Senior School in the 1960s and, for some reason, I treasured this gift as a memory I wanted to keep for life. My aunt has since passed on so it is particularly sentimental.
The Buddha
Ad. Article continues below.
In contrast to this I have a wooden Buddha that I bought in Hong Kong in the early 1970s when I was living there. I became obsessed with the Buddha statue (the more rounded gentleman with his hands in the air) and have since collected quite a few different ornaments of this nature. This is a memory I did not want to forget as it was taken from some very happy times, and I have carried this Buddha with me since then. My Buddha has not gone unnoticed, as my son recently arrived back from his honeymoon and brought me another Buddha for my collection.
My Banjo
There is a banjo I purchased ten years ago when I decided I was going to learn to play. Now I bought the best of banjo's, a Washburn, and a very fancy case to put it in. I took two lessons from an expert but the banjo was very heavy and I found it quite difficult to use. So there it sits with the pride of position in my lounge room taking up space. Well, I did hear it was healthy to have a musical instrument in the house. I was also told that you need to pay someone to take them away!
My fishing rod
I will always have my fishing rod. I do go fishing and nobody will ever get that from me. You touch it and there will be trouble
Ad. Article continues below.
My wardrobe
Now, if you ask my husband, he will tell you I carry some clothes that date back to the 1960s. It has always been a very contentious issue "that I will never ever fit into these clothes again, and I am just hoarding them". But memories are memories. No, I agree I will never fit them again, but I did look so great in them and have treasured them…. Maybe they do need to go!
The T CAR
I do have a real car that I have collected. It is the remainder of a collection of MGTF cars that I had, and this one is actually a replica. The car is a T Car built in New Zealand in 2002 and has been sitting in my garage for the past ten years. It is very good for attracting 70 to 65 year old men! I finally dug it out the past two months and although roadworthy, I am having it tarted up to look its best.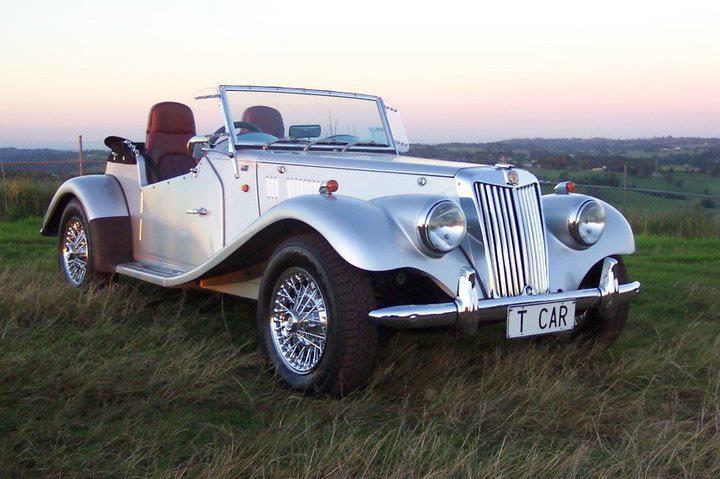 Ad. Article continues below.
The second painting I ever did…
…went straight to a show in the main street of Brisbane back in the 1970s. I kept it even though someone wanted to buy it. It is an acrylic on canvas of a scene in Hong Kong. I was not the most brilliant artist, but this painting was apparently technically good (so they told me). Over the years I have had it on my walls inside my house and nobody notices it.
A little elf that sits next to my television
My daughter-in-law and son sent me this as a gift from America years ago and it seems to move where I do. It is a little green man with a sign saying "Husband for sale, TV and Remote included".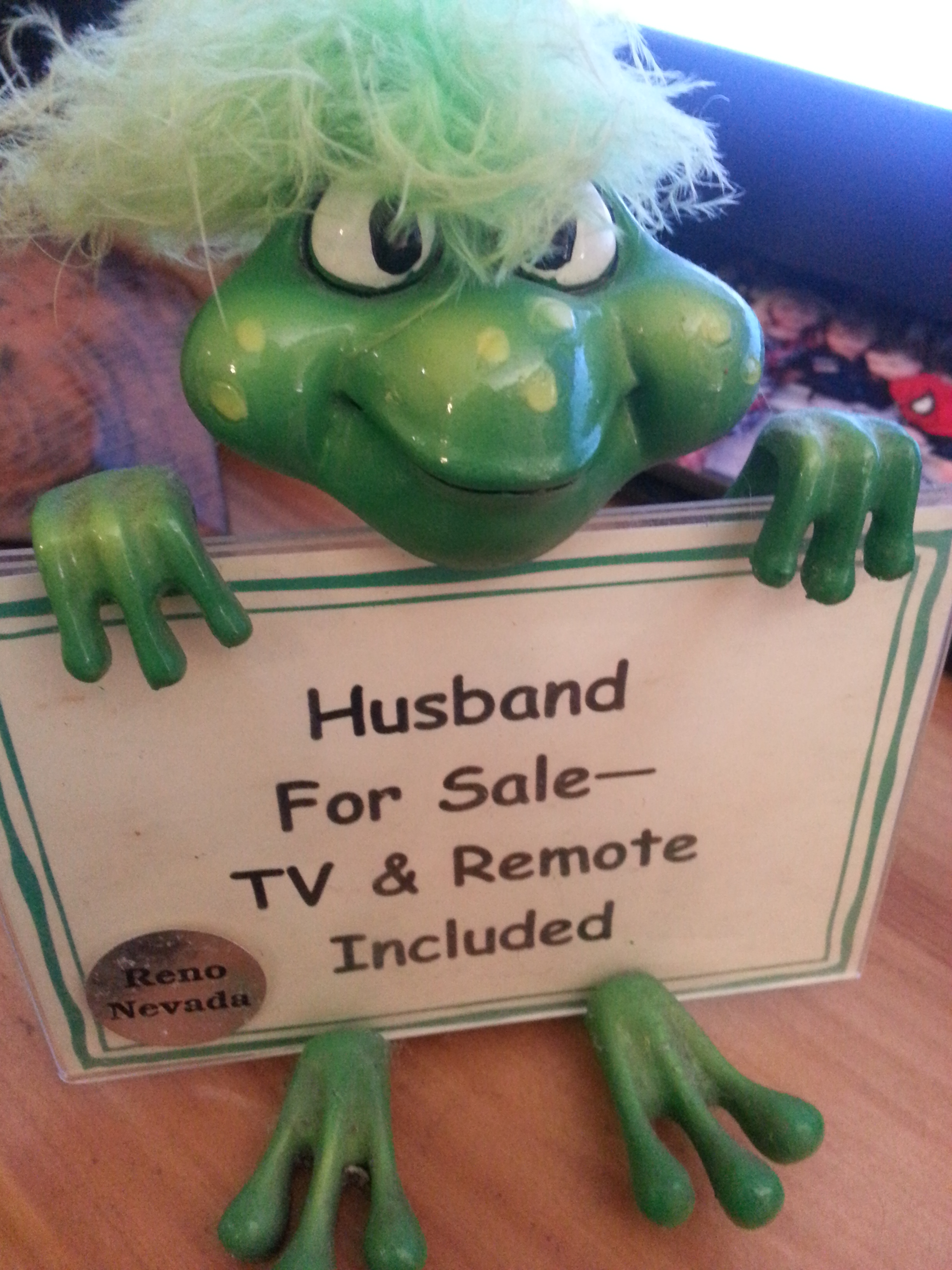 I think if you asked anyone in my family, they would not see any of these items as important. To me it's a different story… They are part of my history, part of me – my little treasures.
Do you have any treasures you just can't let go of? Tell us about them! Better still, post a picture!