10 last minute Mother's Day gift ideas for the mum in your life
With Mother's Day just around the corner, we've compiled a list of our favourite gift ideas for the mum in your life, or even to spoil yourself. You won't find any cliché ideas here!
Wine pairing tea towel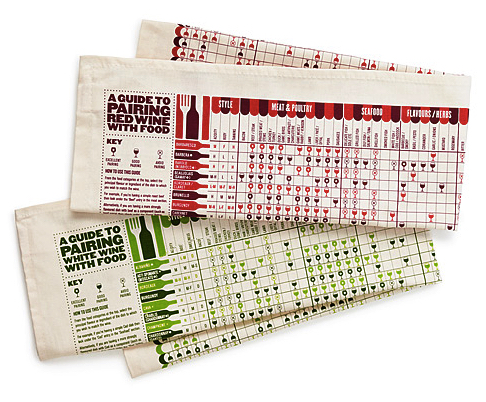 Ad. Article continues below.
This sassy twist on an age-old item will show the woman in your life just how well you know her – and her fondness of wine!  With wine suggestions for every conceivable meal, you might have to start bringing a bottle to the next family meal. This gift can be purchased here.
Bluetooth key tracking tag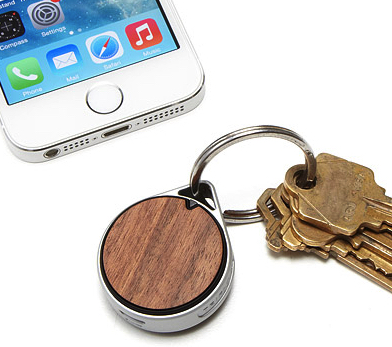 For the lady who loses everything, this ingenious keyring is the saviour for all distracted minds. Connect the tag to your devices using bluetooth, and you'll never lose your keys again. This gift can be purchased here.
Ad. Article continues below.
Hang up a hammock
Give your mum an excuse to relax by stringing up a hammock in her backyard. Hammocks are a perfect place to read, have a chat on the phone, or just spend some time outside.
Restore old, faded photos
Ad. Article continues below.
Breath new life into your mum's memories by restoring and recolouring old photo albums. Many people believe that once a photo fades, it's irreplaceable – this isn't always true! A quick internet search will bring up local studios, like this one, that offer this service.
Redecorate a room in her house with this vintage wallpaper
If your mum's home is in need of some TLC, use this Mothers' Day as an excuse to treat the lucky lady to a room make over. This online store has an excellent collection on vintage wallpapers, perfect for restoring a home to its original glory.
Ad. Article continues below.
Personalised stationary
For those mum's who still believe in the lost art of letter writing, personalised stationary can be a beautiful way to tell her you're thinking of her. Australian store, Vista Print offers personalised product.
Unique family tree prints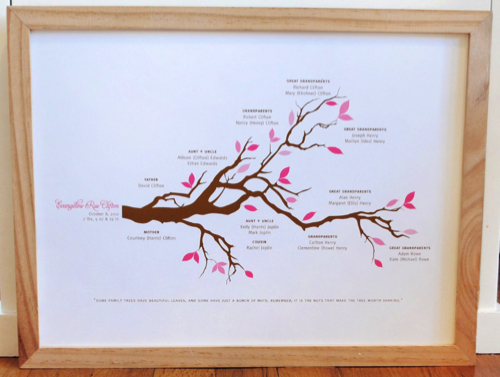 Ad. Article continues below.
This beautiful Etsy store creates beautiful artwork out of  family trees. It might be a bit late to get this done before Sunday, but it's a perfect idea for next year, or even as a special treat.
Gold Class ticket and pamper day
Seeing a movie with mum is one thing, seeing it in VIP Gold Class is another.  Most cinemas have their own version of this service, and it usually involves luxury, reclining chairs and waited service – you can even enjoy a bottle of your favourite wine, or a good cup of tea during the film. Go a step further, and treat the both of you to a pamper day at your favourite salon or massage parlour.
Ad. Article continues below.
A red balloon package 
Red Balloon is an Australian website that offers amazing deals on real-life experiences. The group have an excellent selection of Mother's Day gifts this year, found here.
Tickets to see her favourite singer
If you've got an extra bit of cash to spend this year, why not go the extra mile and buy the lady in your life tickets to see her favourite singer? Ed Sheeran has announced second shows at the end of this year and Elton John is touring – just check out the website of your local venue to see upcoming shows.
How are you planning on spoiling your mum (or yourself!) this Mother's Day?