10 household uses for stockings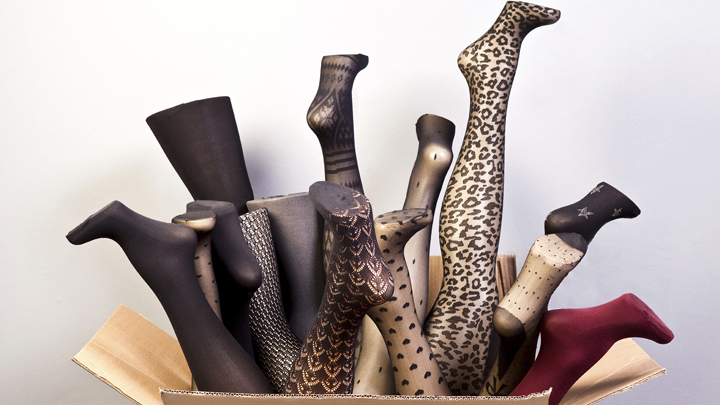 Have you got a hole in your stockings? Don't throw them away! Stockings can be used for a variety of things, and we've compiled a list of our favourite ideas.
1. As a polishing cloth
Stockings are made from a very delicate material which makes them perfect tools for polishing and cleaning!
Ad. Article continues below.
2. Pick up small objects
Simply stretch your stocking over the end of a vacuum cleaner and start vacuuming – any object it reaches will be sucked into the stocking and won't end up down the chute. This is a great way to find small, lost objects (such as earrings!).
3. As a hair scrunchy
Cut the top elastic band off your stockings and use as a hair band to tie your hair back! The stocking material will be kinder to your hair more than normal bands are.
Ad. Article continues below.
4. To replace stuffing
If you're a dog or cat owner and a pet toy (or grandkid's toy) has been destroyed by playful teeth, simply replace the stuffing with old stockings instead of fluff – it won't make a mess if your pets get's a hold of it again, and will hold it's shape inside the toy.
5. Store soap
Ad. Article continues below.
If you've got small pieces of soap lying around the bathroom but don't want them to go to waste, store them all in the foot of a stocking and use! Not only will the soap work through the material, but the stocking will work as a body cloth at the same time.
6. Line a pot plant
Line your pot plants with an old stocking to prevent soil fallout. This way, the stocking will filter soil from water run off and avoid a mess through any cracks or holes in the pot.
Ad. Article continues below.
7. As a pool net
If you have a pool, stretch a stocking over a wire frame or coat hanger and use to filter objects out of the pool. Additionally, stretching a stocking over your pools in-built filter will make clearing out the basket much easier.
8. Store potpourri
Storing potpourri in stockings is a great, mess-free option. The fine weave of the fabric will hold the contents in place, and can be moulded to any shape you require.
Ad. Article continues below.
9. Hang onions
Store your onions in a stocking and hang in your panty to keep the outer layer from flaking off.
10. Keep your hairbrush clean
Ad. Article continues below.
Before you use your brush, cover with a stocking and pull down until the bristles are poking through the mesh. Use your brush as normal and when it's time to clean, simply pull of the stock and remove the hair!
What other uses have you found for stockings? Will you try any of these tips?