10 handy hints to help you declutter your home today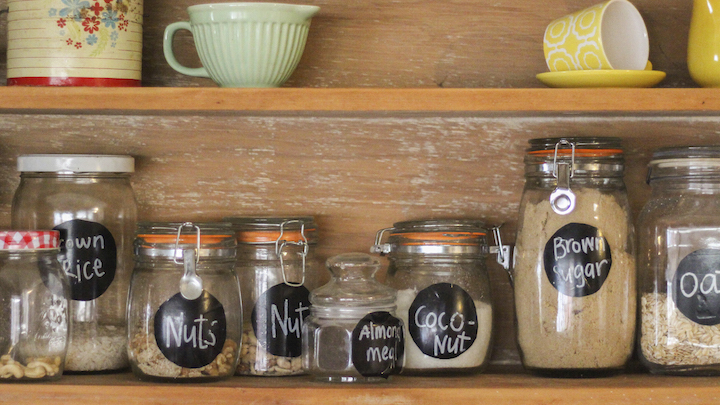 Household mess and clutter seems to slowly creep in to our lives. One day everything is clean, the next there is random objects everywhere. Many people struggle to find ways to reduce such clutter from around the home. With any luck, these handy hints below will give you just a couple of easy suggestions to both clean and modernise your house.
1. Bungee cords (A.K.A ocky straps)
We traditionally associate bungee cords with the garage or the outdoors, but did you know that these can have very practical applications inside the home? One of the better ways to utilise these chords is to nail them to some sort of wooden board lengthways. Then hang/mount the board onto your wall. Use the chord to hang all sorts of things in order.
Ad. Article continues below.
2. CD rack storage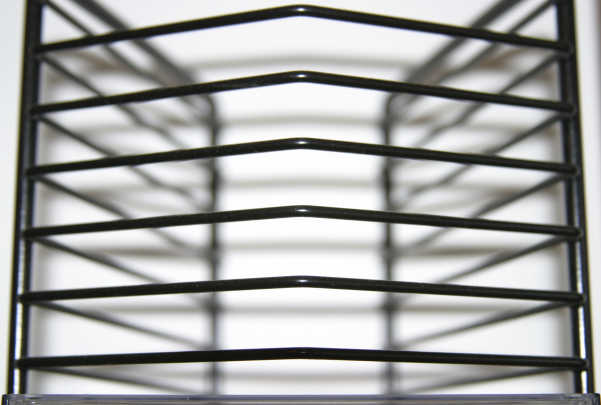 Sick of having your tupperware lids appearing in weird places all over the kitchen? Head down to your local shops and buy a CD rack. place it in one of your kitchen drawers and voila. You now have a great place to organise and store your tupperware lids.
3. Repurpose trash cans
Ad. Article continues below.
Office trash cans are generally the perfect height for storing arts and crafts items, wrapping paper and stationary. This ca greatly reduce clutter around the office and free up some much needed cupboard space.
4. Shower curtain hooks
If you have the space, hang shower in your closet. Use these to hang your handbags off and to keep your carryalls at eye level.
Ad. Article continues below.
5. Foil & plastic wrap storage 
Use the back of your pantry door to store your rolls of plastic wrap and foil. This is a perfect place to put these, as it's out of the way, doesn't take up needed drawer or counter space, and it's easy to pull the wrap off of the box while it's secured to the door.
6. Magnetic strips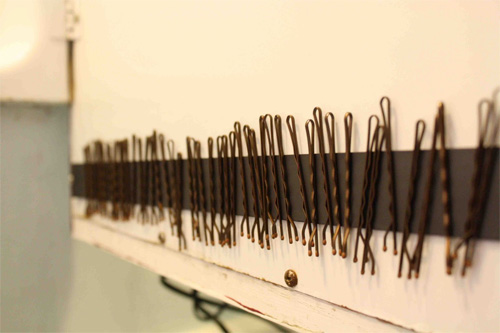 Ad. Article continues below.
If you take anything away from this list, make it this.
Mount magnetic strips in the garage, kitchen, bathroom or office for those magnetic items that can go missing. Nuts and bolts, screwdrivers, knives, hairpins, paper clips, tweezers etc can all be mounted onto these elegant little strips. They can be bough at any hardware store and easily mounted. This will save you heaps of time in the future looking for those little things that can easily hide themselves. You'll kick yourself for not doing this sooner!
7. Laundry basket shelf
Using a shelving unit which you can get cheap from IKEA, store your assortment of laundry baskets. Mount the unit on any wall, and then place your washing baskets on each shelf. This will saved you a lot of unused vertical space.
Ad. Article continues below.
8. Repurposed door handles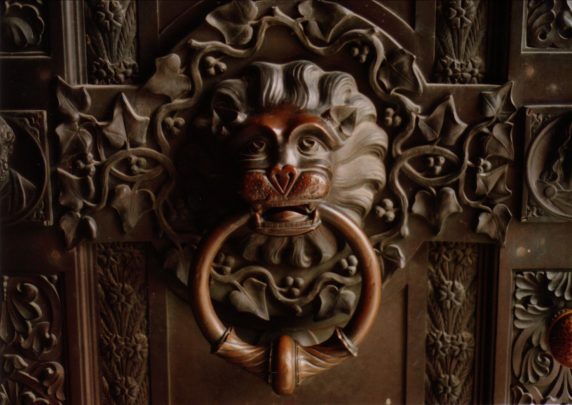 If you've got some old, possibly antique door handles lying around, then use these as new hanging tools. They can be mounted onto any wall, and make for something stylish and unique looking to hang things from.
Ad. Article continues below.
9. Pegboards
Still need more storage space? Pegboards can also be mounted onto walls in a variety of rooms for easy storing options. Kitchens, garages, bedrooms, wherever!
10. Heel wall mount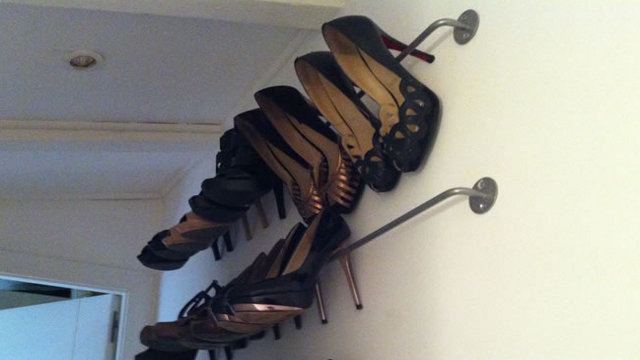 Heels just seem to go everywhere. An easy fix is to mount a bar in your closet. This allows you to get your favourite shoes up and out of the way.