10 great uses for shampoo (besides cleaning your hair)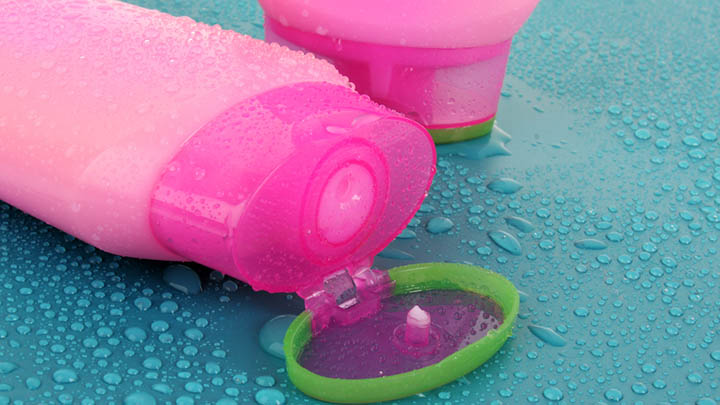 If you enjoy a bit of clever improvisation when it comes to home cleaning remedies, look no further than your shower. Shampoo's specific cleaning properties can adapt wonderfully to other purposes. Which of these have you tried?
1. As a makeup brush cleaner
It turns out shampoo can clean the bristles of a brush as effectively as your hair. This is a great habit to get into, as washing your brushes regularly will help you avoid infection and dermatitis.
2. As a body scrub 
One popular home remedy is to mix sugar or salt with leftover shampoo in the model. It makes a tremendously effective body scrub!
Ad. Article continues below.
3. As shaving cream
Caught without the right shaving supplies? Mix shampoo with conditioner together to make a soothing substitute shaving cream lotion. Some even claim it will make your legs feel softer than normal shaving cream!
4. As a stain remover
Rub a small amount of shampoo onto the stained area of your clothing, let it soak for a couple of hours, then wash as normal. The results might just surprise you.
5. As a toilet cleaner
Ad. Article continues below.
If you're not so keen on the heavy disinfectants, shampoo can be used as a substitute toilet cleaner.
6. As a carpet or rug cleaner
Just as shampoo can remove clothing stains, it can also be very effective on carpets. Simply apply a small amount of shampoo and water to the affected area and scrub.
7. As a shoe polish
Use a small amount of shampoo on a dry rag and polish the shoe in circular motions. You can also use this trick for leather bags and belts.
Ad. Article continues below.
8. As a anti-fogging mirror guard
Next time you clean the mirrors and shower glass, add a bit of shampoo to the paper paper towel. You may be surprised to find they don't fog up so easily.
9. As a cuticle softener
Soak you hands in some shampoo and water to soften your nails with a great impromptu manicure.
10. As a bubble bath
Ad. Article continues below.
Diluted shampoo can get your bath bubbling like a charm. Relax and enjoy after a long day on your feet.
Will you try these tricks? Do you have any other clever ways of using shampoo?