10 essential items you never need to buy new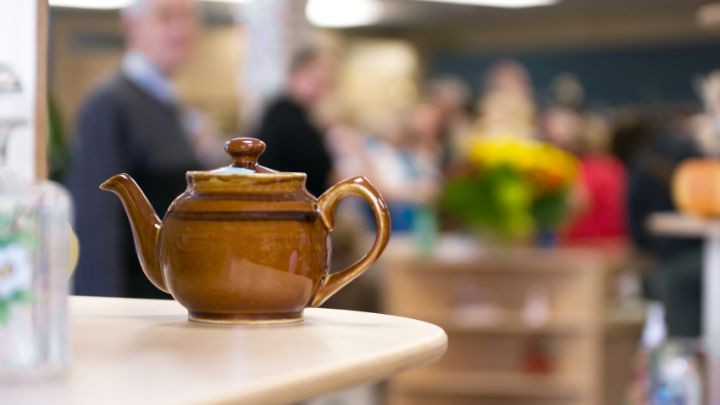 As frugal shoppers know, there are certain household items you never need to buy new. For some reason, these high turnover things congregate in op shops, just waiting for a new home.
Giving them a new life not only saves them from going to the great landfill in the ground, it saves you money.
This week is National Op Shop week, which raises awareness of the wonderful work charity shop do in saving resources, raising funds for people in need, and helping us save money.
Here are ten items you can always find in op shops, so instead of spending your money in Kmart give it to Vinnies, Lifeline, the Red Cross, the RSPCA, AngliCare and all the other wonderful charity outlets.
Stainless steel saucepans
Ad. Article continues below.
The world's most useful cooking implement, the good old stainless steel saucepan proliferates in charity shops and, really, they are so basic you can't go wrong. Check the handle is secure (or can be made more secure with a screwdriver), and pay no more than $6.
Camp ovens
There is no need to spend $40+ on cast iron camp ovens when a good dig around will reveal at least one on a back shelf. You'll pay a quarter of the price, and any rust or tarnish can be simply burnt off, then the pan oiled.
Cooking implements
Considering they spend most of their time tucked away in drawers or covered in food, it seems crazy to spend more than a dollar or two on spatulas, flippers and wooden spoons. Buy them from op shops instead!
Ad. Article continues below.
Teapots
You could buy a boring old teapot from a department store… or you could buy one with character. The cheapest teapot we've ever seen in an op shop was 20c!
Toys
If you simply can't help yourself when it comes to little treats for the little people in your life, use your money for good! Most kids don't care where it came from, or if it's been pre-loved (and if they do, you can teach them a thing or two).
Fondue set
Ad. Article continues below.
The reason there are so many fondue sets in op shops is because they had a very brief resurgence in the late 90s. Should you feel the need to get your fondue on, you'll find plenty of unused ones in your local charity shop.
Bread Machine
The bread machine won the dubious award of being the most unused kitchen appliance in the kitchen, and as a result there are plenty to be found in op shops. Bread machines are actually fantastic if you use them to make your dough, then bake the bread in the oven. Just saying.
Books
Who can afford books these days? They are crazy prices! Why pay $35 for a new release when you can pay between $2 and $6?
Ad. Article continues below.
Clothes
In this era of disposable fashion, op shops are a godsend. They are bursting at the seams with high street fashion, and some op shops like Lifeline, the Red Cross and Endeavour, do a fantastic job of sorting them in colours or sizes. While it's true clothing in op shops is not as cheap as it used to be, you still save a lot of money and can find good-quality clothes for a fraction of the cost. Jewellery
Another great idea for the grandkids: necklaces, bracelets, brooches and earrings for a dollar or so. Dip earrings into Dettol or spray with hand sanitiser.
For tips on shopping and donating to op shops, visit the National Op Shop Week website here.
What do you buy from op shops? What's your best score?